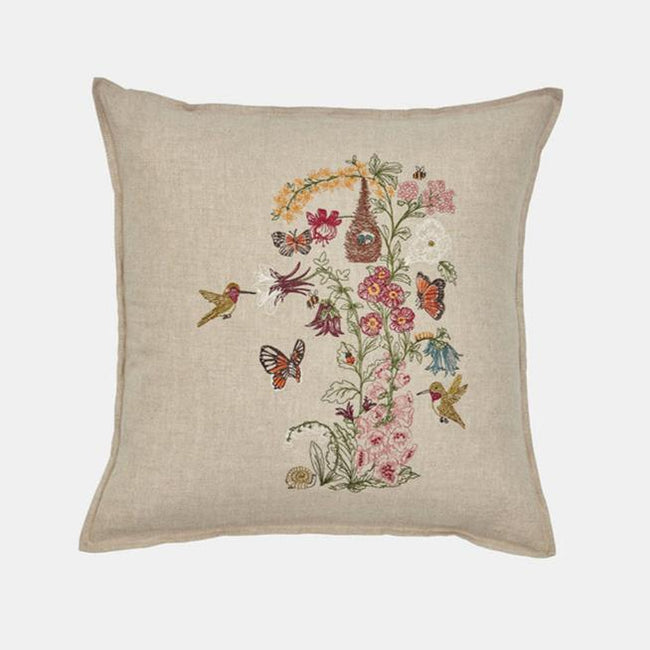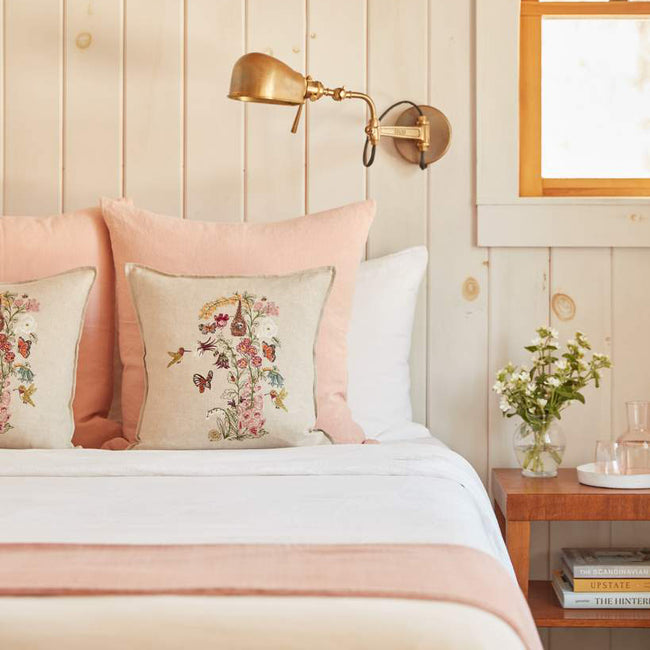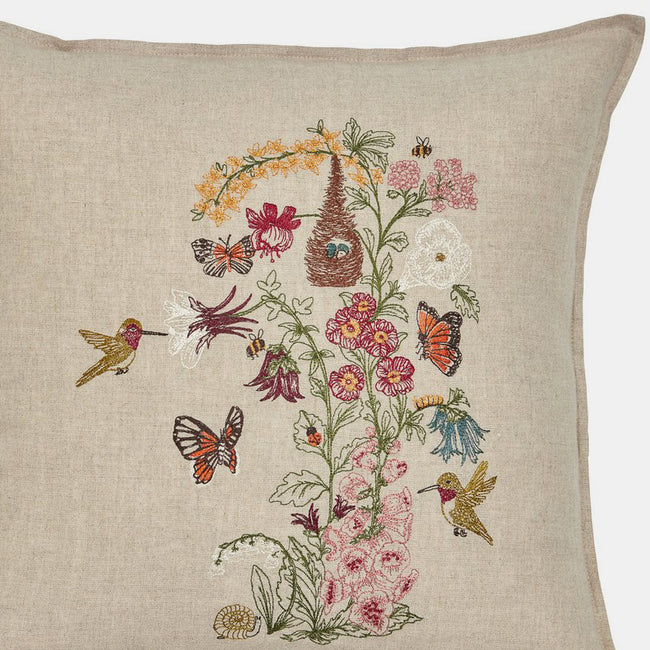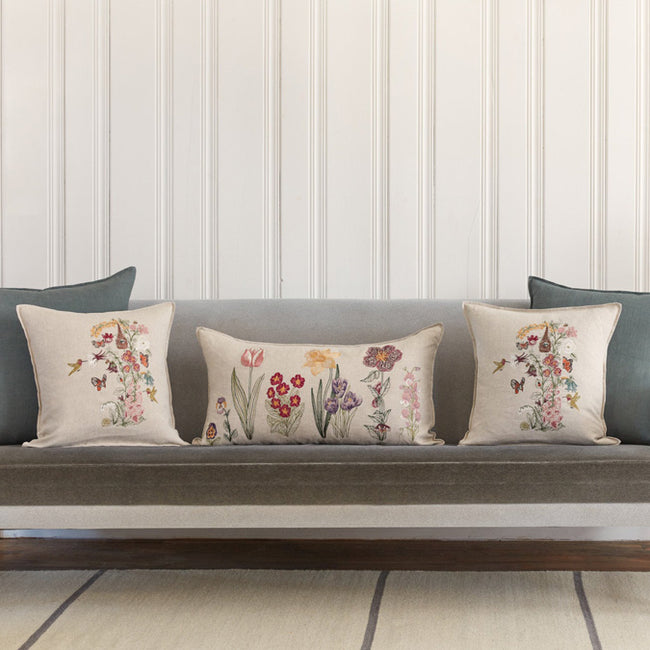 Hummingbird Vine Pillow, square
$128.00
$0.00
It's the time of year where the garden is back in bloom! Buzzing bees grace flowering perennials as hummingbirds dart from blossom to blossom. The Hummingbird Vine pillow illustrates the bounty of nature springtime brings, embroidered in both earthy and bright tones.
Materials: Embroidered front cover on 100% linen fabric and back fabric is 100% linen
Care: Dry clean or spot clean suggested
Invisible zipper enclosure
Can be purchased with or without insert. If purchasing with insert, your order includes an insert with 95% feather and 5% down. If purchasing cover only, we recommend an insert in the listed size for fullness.
Coral & Tusk celebrates the theme of adornment as expressed through the craft, creativity and incredible resourcefulness of native cultures everywhere. Designs are machine-embroidered at cut-and-sew workshops set up in India and are then finished by hand in their Brooklyn studio.