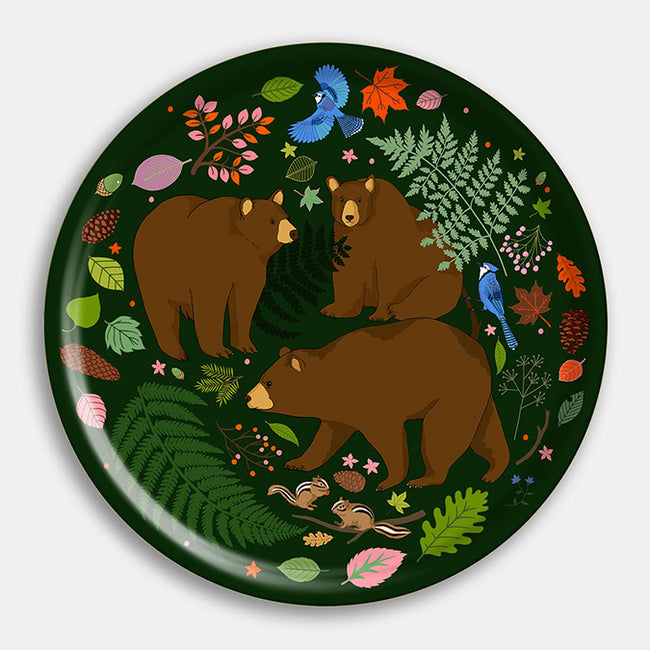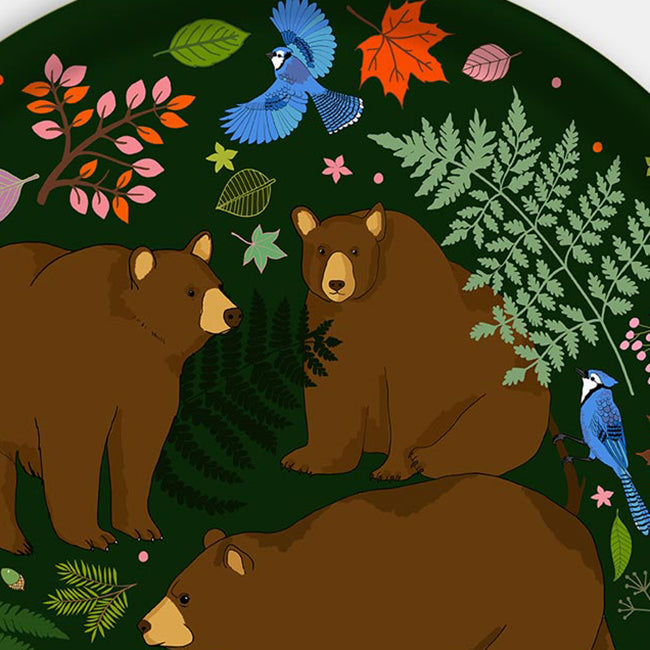 Bears Round Tray
$75.00
$0.00
CURRENTLY OUT OF STOCK
Stunningly designed and beautifully produced, this delightful and unique large round tray features a timeless design composition styled in a contemporary way. The dramatic black background provides an elegant contrast and enhances the richness of the colors on the illustrations.
Measures: 18"dia
Materials: Birch wood laminate with natural birch wood back and protective melamine coating
Food and dishwasher safe 
Avenida Home accessories are created in a studio in Bath, England and are made by skilled local people and artisans in small family-owned factories in the UK and Europe. They also work with exceptional artists and designers to create Avenida's exclusive pieces, wherein a design might start out as a painting or as an illustration before it adorns a unique piece of homeware.