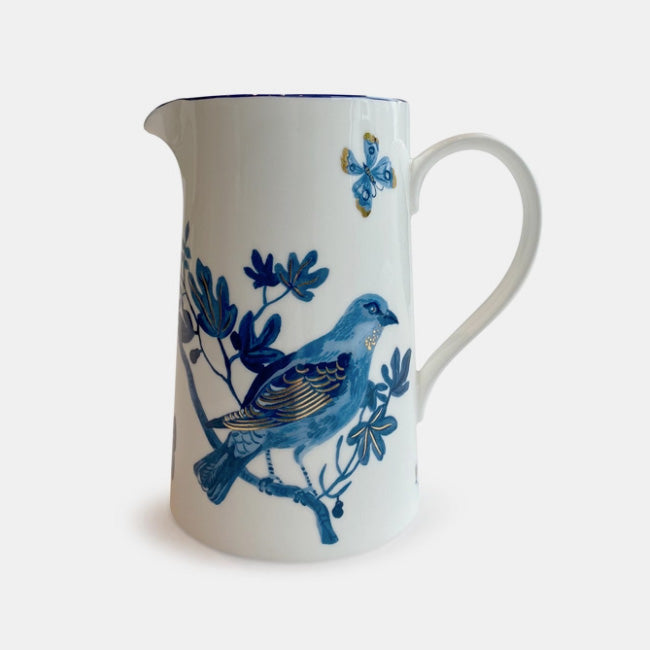 Blue Story Jug
$95.00
$0.00
CURRENTLY OUT OF STOCK
A charming Nathalie Lété design and Avenida Home creation, this beautiful, blue and white bone china jug features a Golden oriole bird perched on a branch, surrounded by contrasting flowers. It's sure to lend charm to tea or coffee breaks, and perfect if you have a fondness for birds, blue or floral design.
Measures: 6"w x 6.5"h
Materials: Ceramic

Avenida Home accessories are created in a studio in Bath, England and are made by skilled local people and artisans in small family-owned factories in the UK and Europe. They also work with exceptional artists and designers to create Avenida's exclusive pieces, wherein a design might start out as a painting or as an illustration before it adorns a unique piece of homeware.