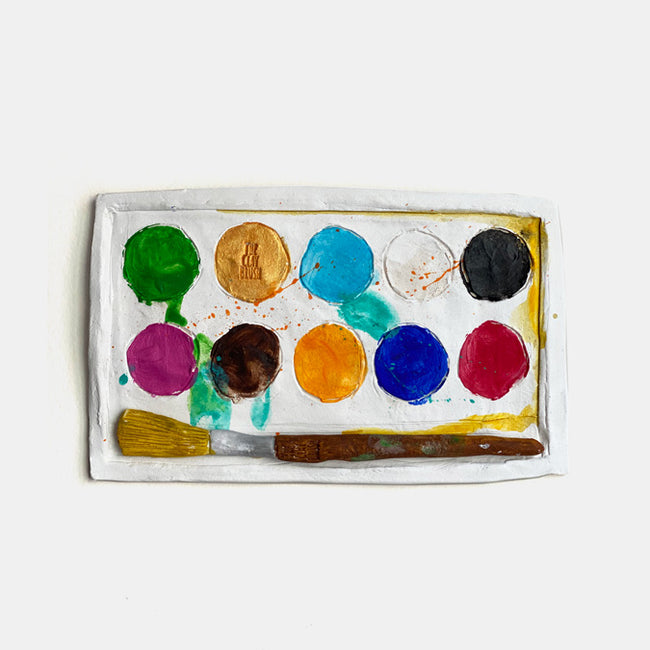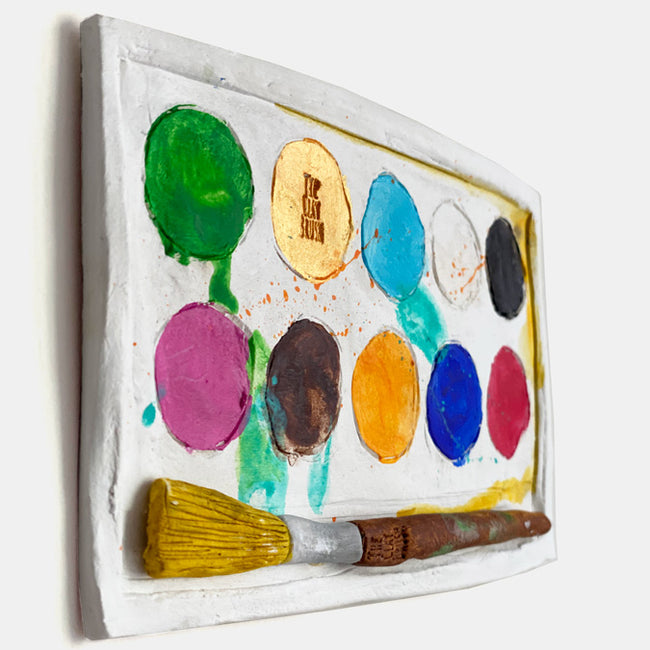 Clay Color Palette Wall Art IV
$225.00
$0.00
CURRENTLY OUT OF STOCK
Unique and handmade, this clay artist palette adds dimension and texture to any art salon wall! Mix it in with different size frames and other three dimensional pieces for a truly curated and eye-catching look. Or, have it on its own for a beautiful pop of color and depth!
Measures: 6.25"w x 4"h
Materials: Air drying clay and acrylic paint
It is handmade in Brooklyn and comes ready to hang
The Clay Brush is a one-woman show making handmade clay objects each with their own style and look.