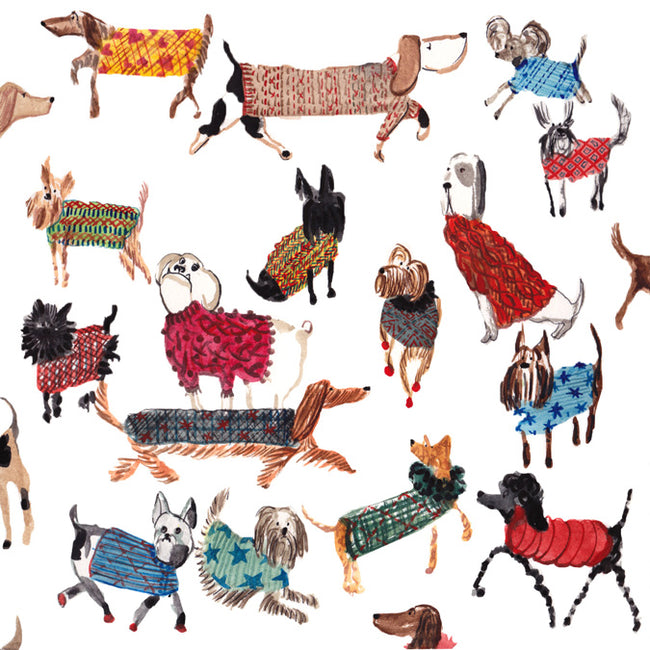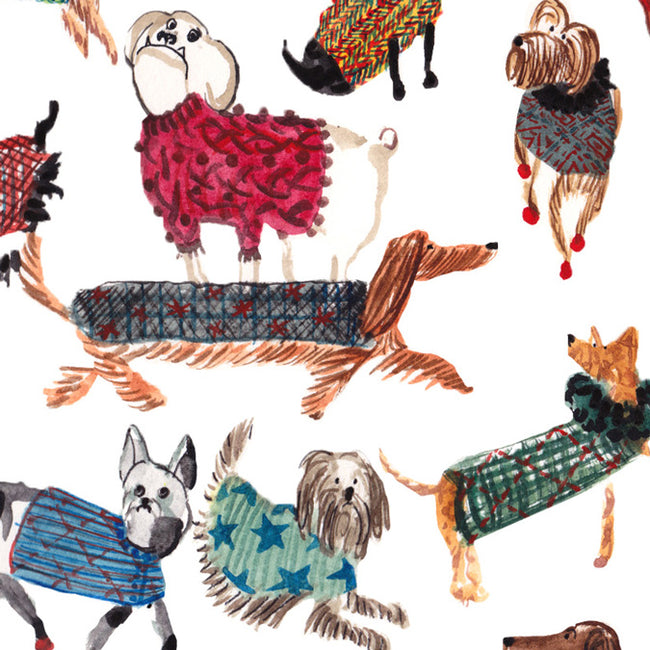 Dogs in Sweaters
$200.00
$0.00
CURRENTLY OUT OF STOCK
Artwork Measures: 9" x 9"
Materials: Watercolor on paper
Sold framed or unframed. The frame is 11x14 and we offer two options: a white gallery wood frame or a light natural wood gallery frame.
Original artwork and one of a kind. Signed in bottom right corner. All artwork is final sale.
About the Artist:
Pauline de Roussy de Sales is an artist and illustrator from and living in New York City. She studied Printmaking at the Rhode Island School of Design and now works on freelance illustrating as well as painting and collaging in Manhattan.