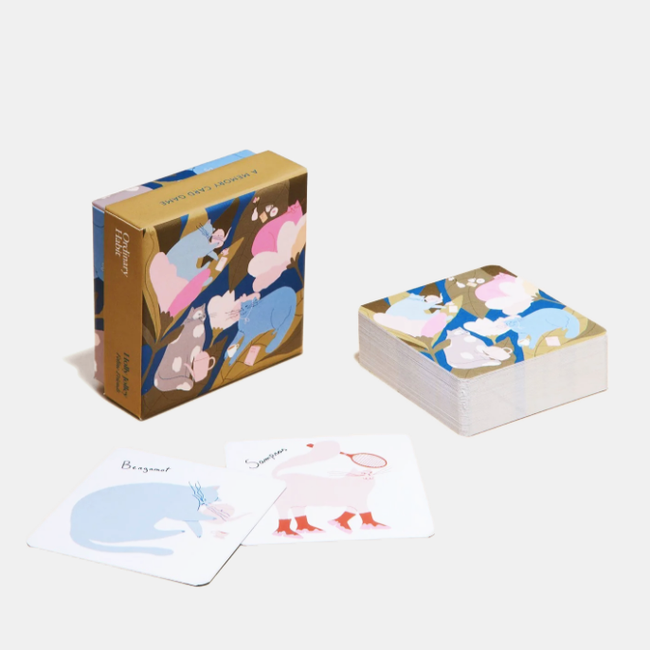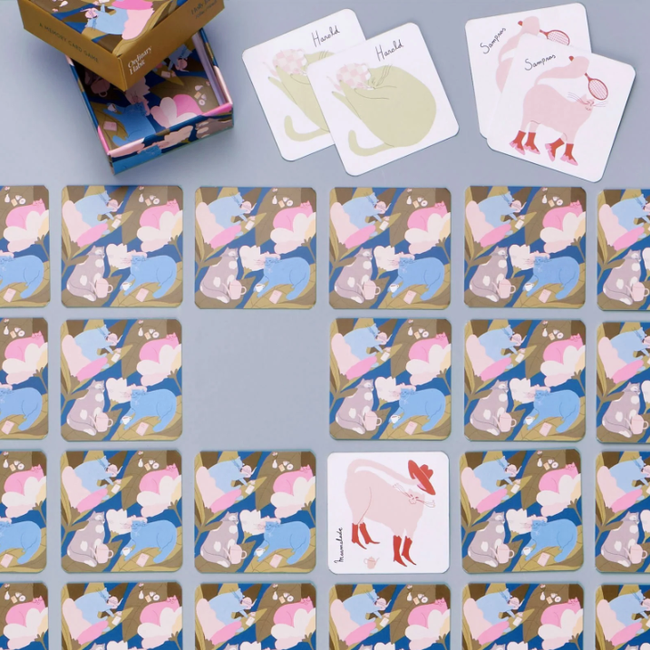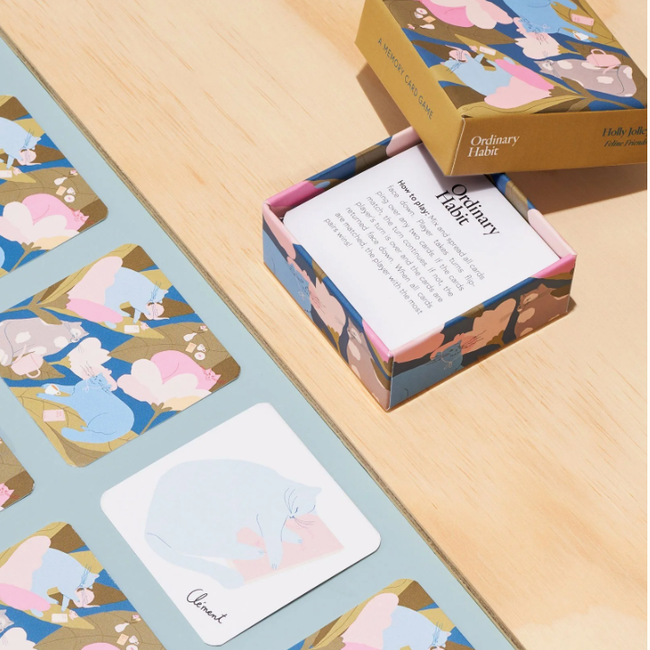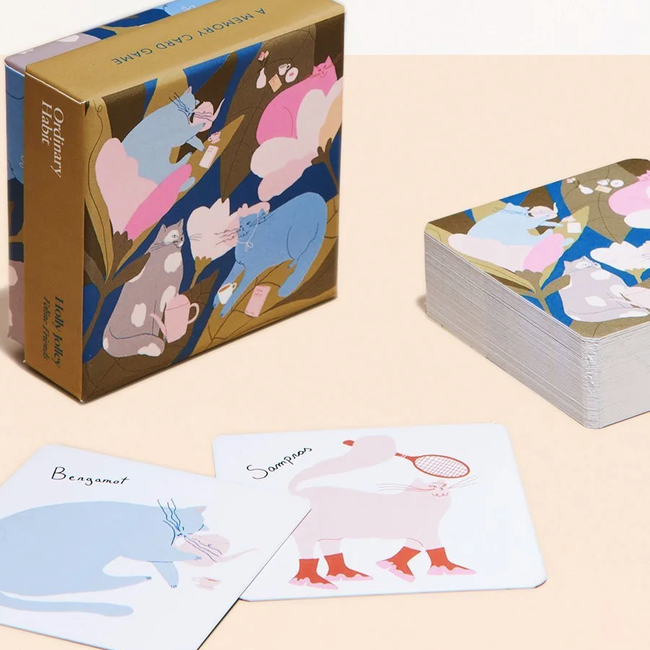 Feline Friends Matching Card Game
$18.00
$0.00
4 left in stock
This whimsical collection of memory cards, which includes 27 pairs of friendly felines, is here to bring a smile to your face and a workout to your brain. A fast and simple game suitable for all ages, for solo play or as part of a group.
Measures: 3 x 3 x 1.125 inches
Deck of 54 cards with 27 pairs
Illustrations hand painted by Holly Jolley
Ordinary Habit focuses on objects designed to help you reset and reconnect -- beautifully made for everyday play.