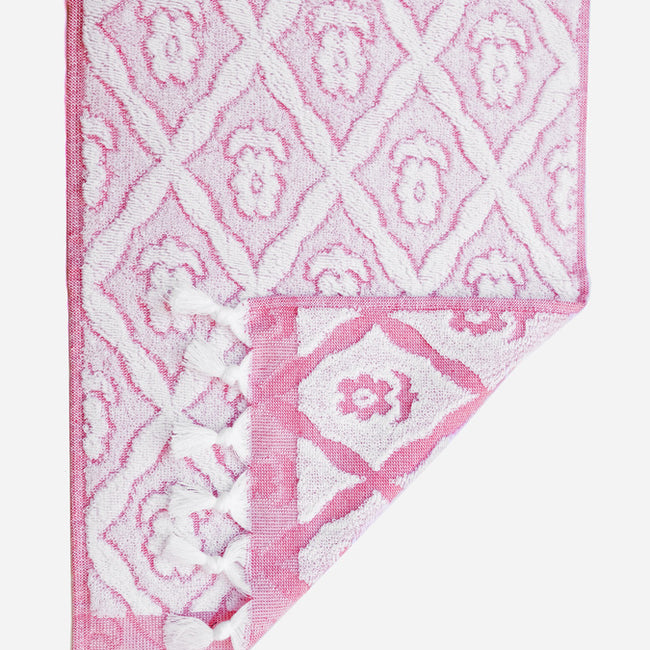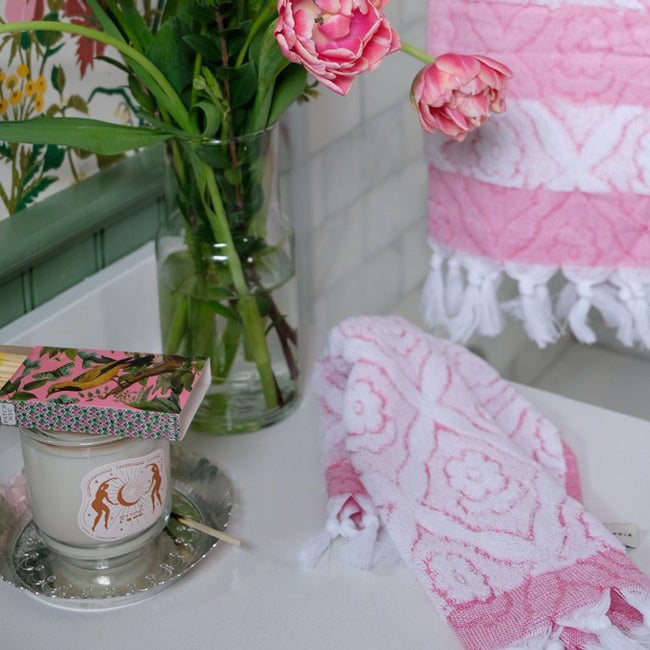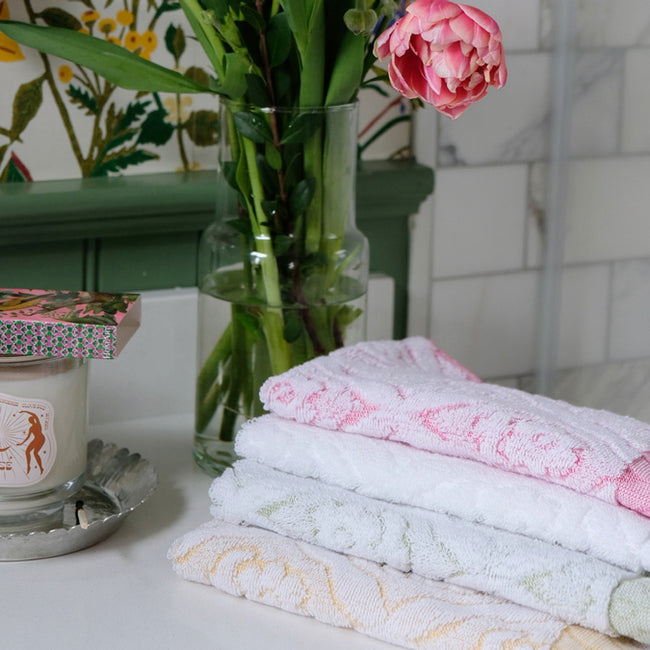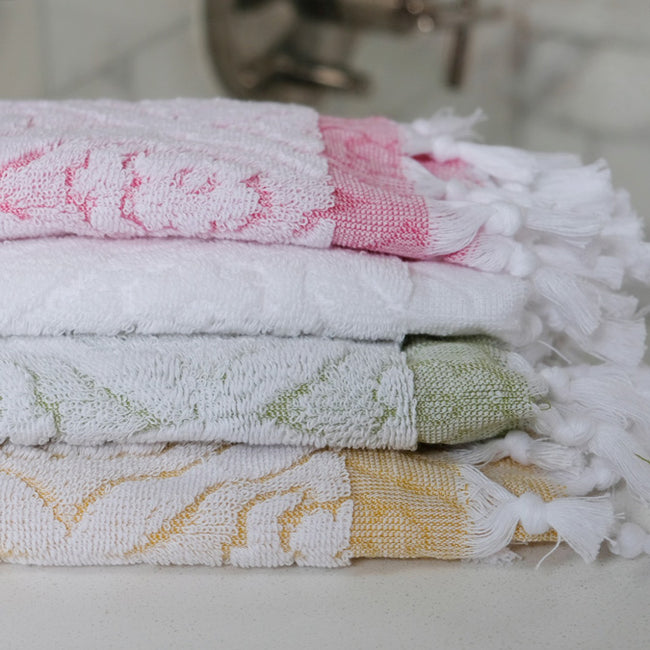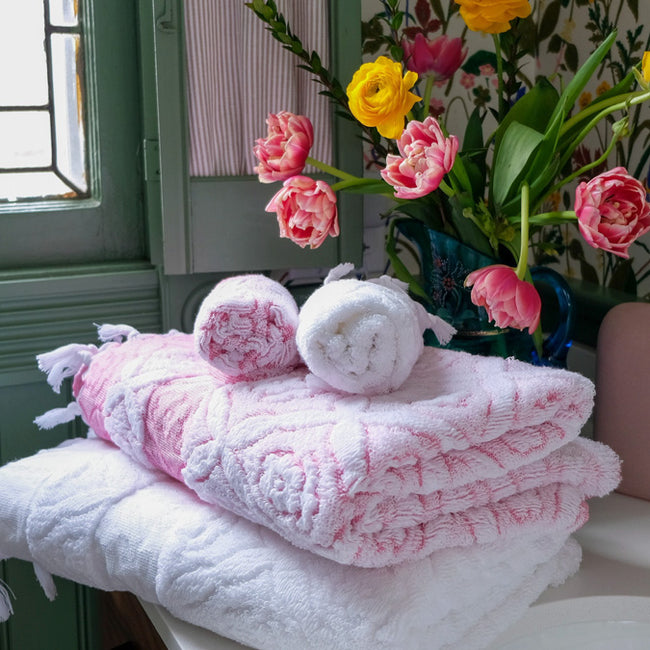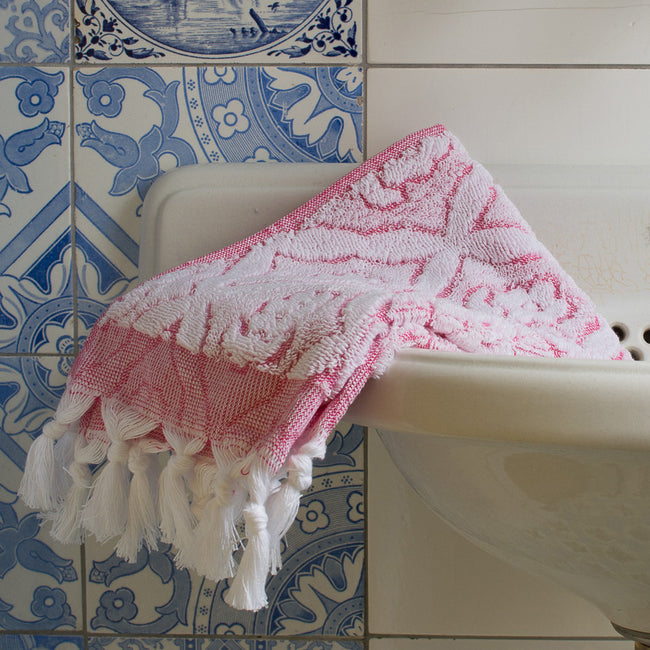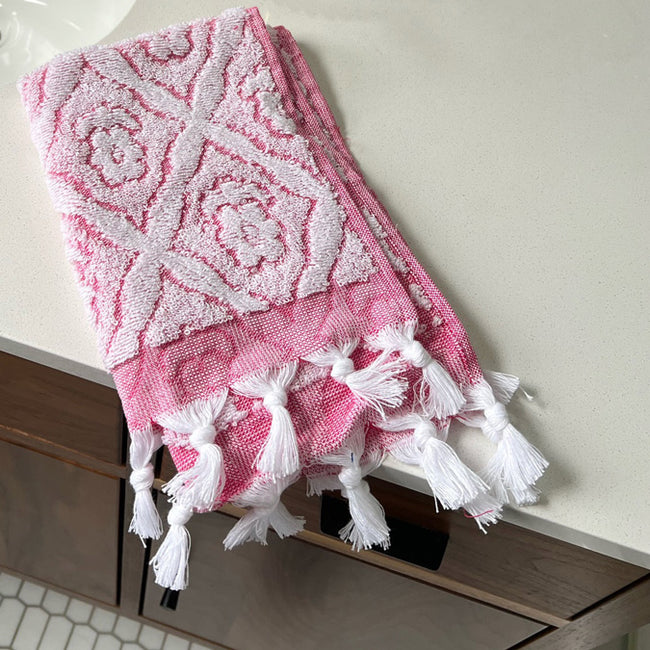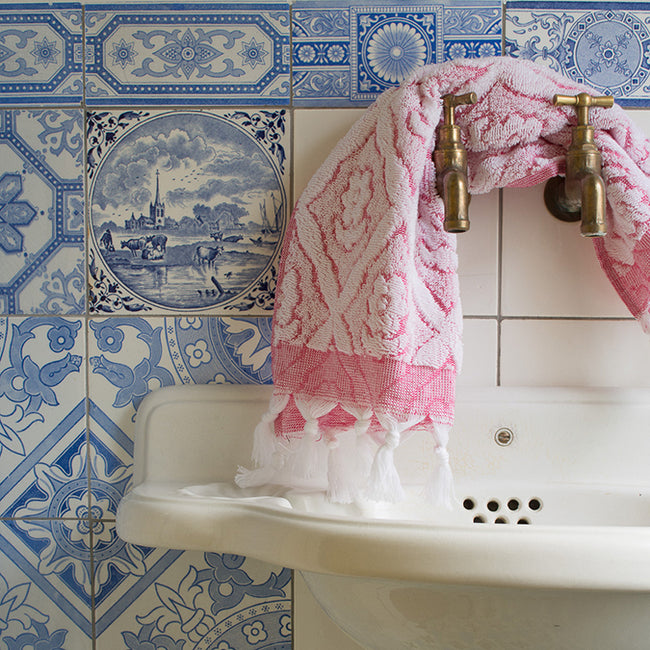 Flower Hand Towel, ruby red
$10.00
$0.00
CURRENTLY OUT OF STOCK
Turkish towels are having a resurgence and it's no wonder why -- they are super absorbent and soft! This Turkish towel also features a floral design and subtle color for just the perfect amount of pop next to your sink or in your bathroom.
Measures: 11.8" x 19.7"
Materials: 100% Cotton
Color: Pink/light red and white
Care: Machine wash in cold water with mild detergent; tumble dry on low, gentle cycle. Do not use bleach or harsh detergents. 
Ottomania shares their passion for authentic, hand made objects from Turkey and around. Based in the Netherlands, they have a beautiful store in Haarlem.