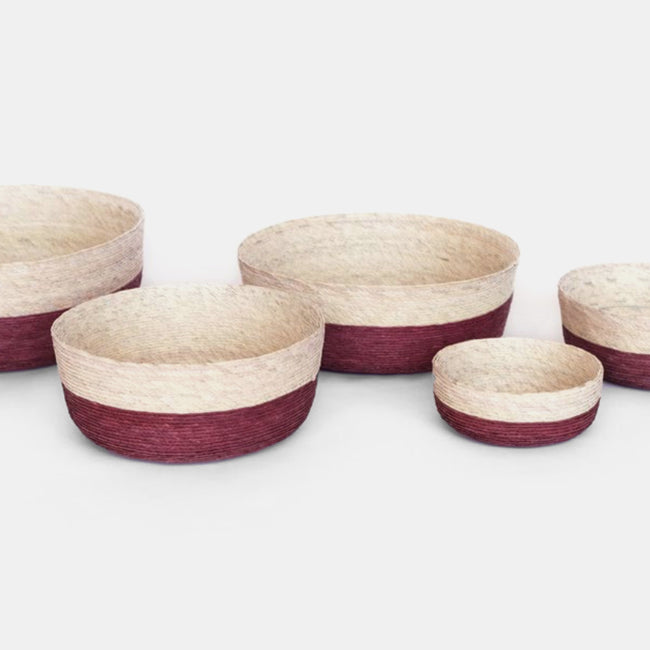 Frambuesa Round Basket
$18.00
$0.00
CURRENTLY OUT OF STOCK
Vibrant in color and intricate in construction, this handmade basket will look great while also serving your multitude of your container needs. We love the mixture of bright on the top and the natural fiber on the base!
Measures:
Extra Small: 6"dia x 2"h
Large: 9.75"dia x 3.5"h
Extra Large: 11.75"dia x 4.25"h
Material: Natural fiber
Care: Wipe clean and keep away from water and damp items
Sold as one single basket by size (not as a set as shown)
Makaua strives to create pieces that represent a mixture between artisanal technique and contemporary design through their palm products handmade by artisans in Mexico.