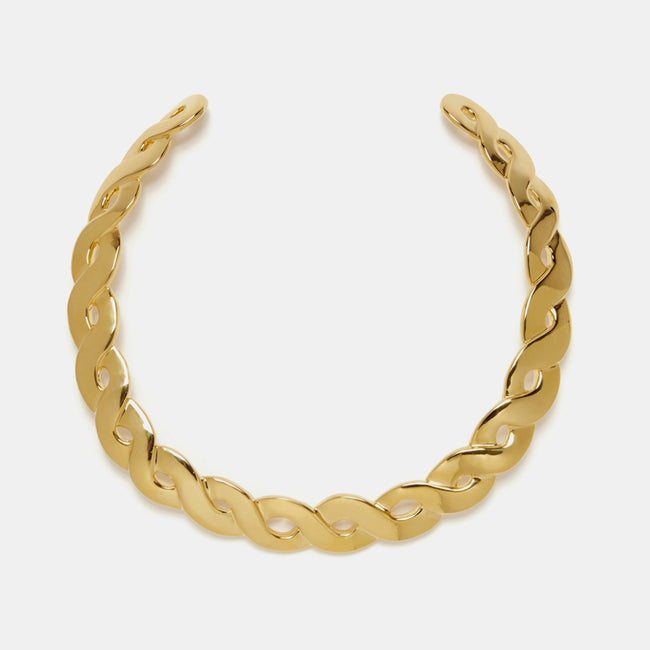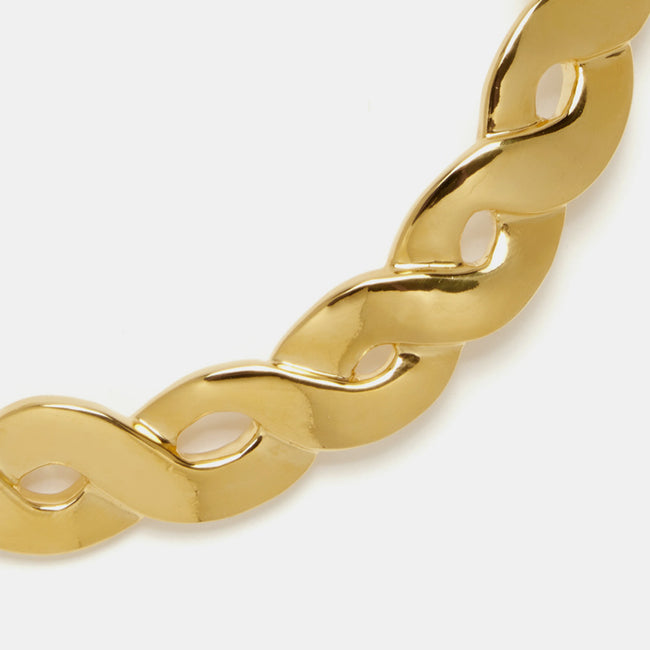 Gold Braid Collar Necklace
$320.00
$0.00
CURRENTLY OUT OF STOCK
We love this simple but exquisite collar! This stunning statement necklace is the perfect sunny addition to your jewelry collection. 
Measures: drop 5.75"
Materials: Gold plated brass
Shop more statement jewelry here.

Lizzie Fortunato was started in 2008 with the intent of creating unique accessories that use unexpected materials and champion handicrafts from a breadth of places and cultures. Lizzie constructs a distinct narrative with each collection, naming each style, and often drawing on historical, artistic, and architectural references as she goes.