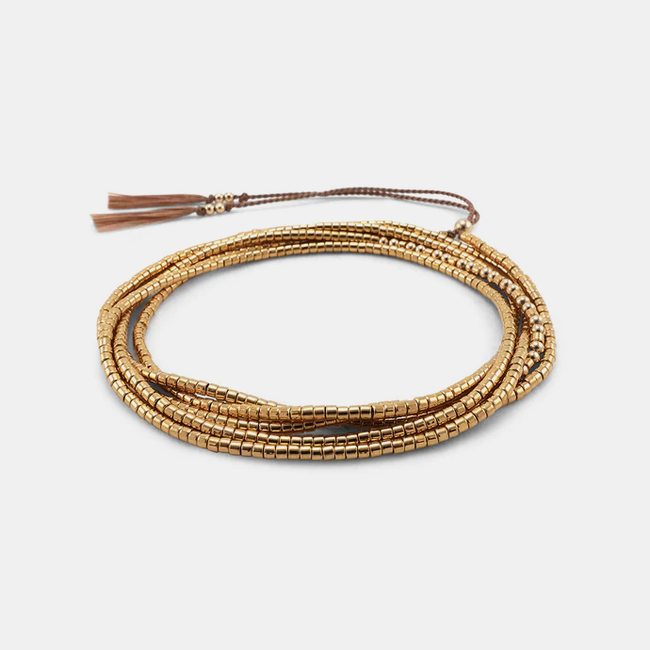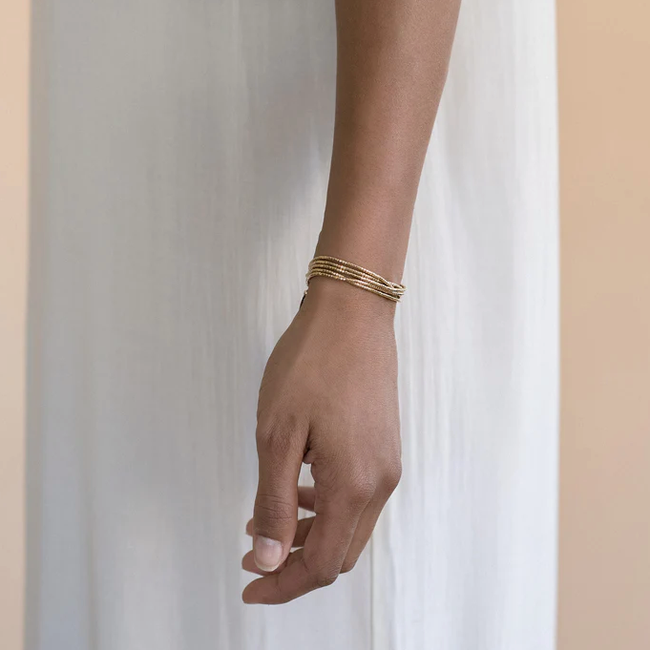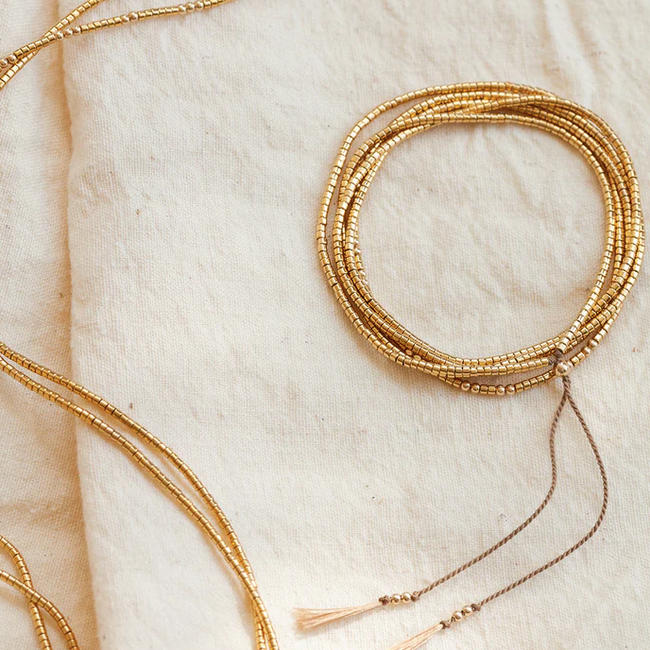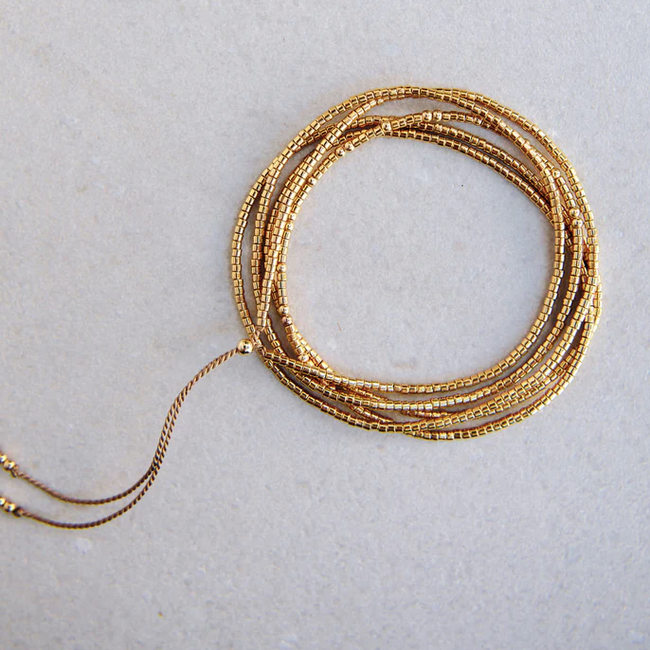 Gold Gobi Wrap Bracelet
$105.00
$0.00
CURRENTLY OUT OF STOCK
The Gobi bracelet is a minimal piece that is striking yet refined and unassuming. Designed for versatility and function, this wrap bracelet can be worn as both a necklace and a fitted wrap bracelet. Each piece is uniquely and subtly adorned with little gold-filled rounds.
Measures: 32"- 36", adjustable
Materials: 24k gold-plated Japanese glass seed beads, 14k gold-filled rounds, silk cord

Abacus Row is an independent brand of refined and understated jewelry. Their line reflects an unexpectedly subtle approach to beadwork. Thoughtfully detailed and meticulously crafted, each piece is designed for the sophisticated individual with a discerning eye and effortless sense of style. It is crafted in-house, at their production studio and showroom located in Nob Hill in San Francisco, CA.