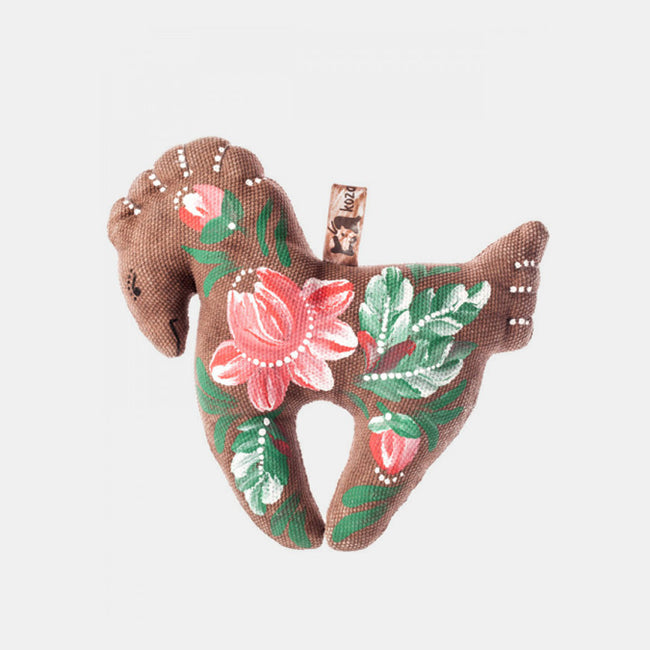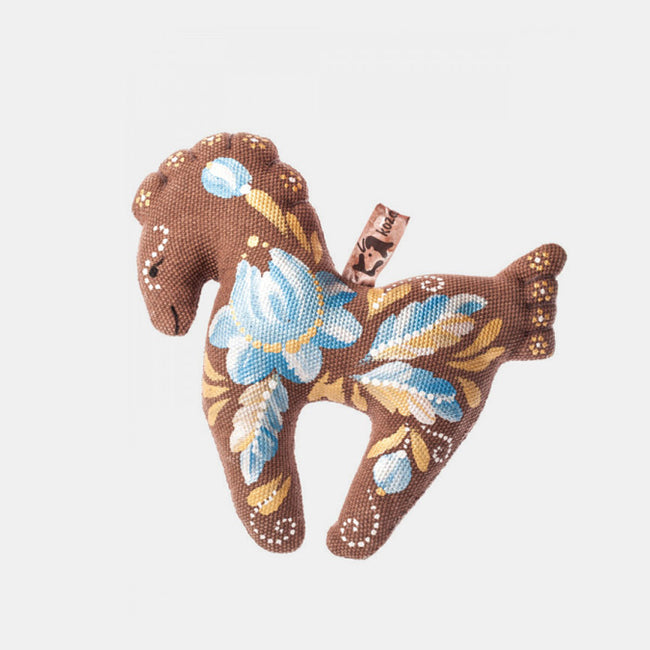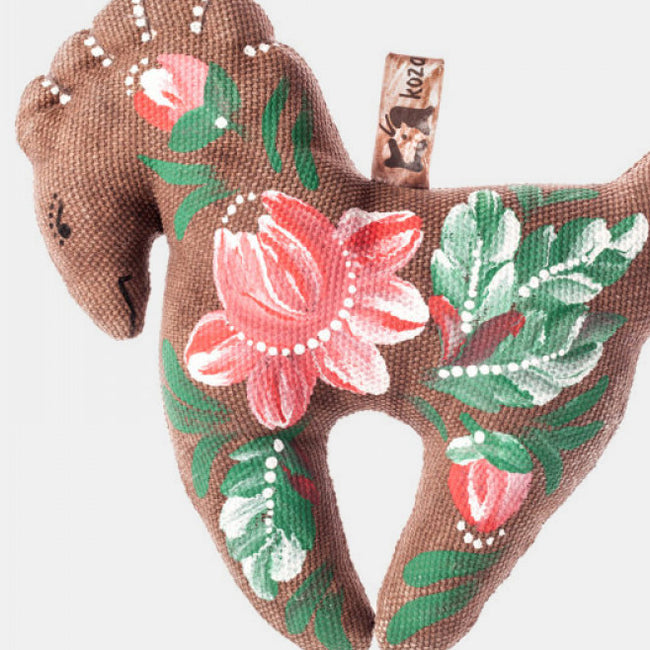 Horse Aromatic Ornament Toy
$22.00
$0.00
2 left in stock
Covered with a natural cocoa solution and an aroma that lasts for about six months, this gentle and welcoming horse toy features hand painted designs by Ternopil artists. The horse is a symbol of devotedness, faithfulness and endurance.
Measures: 6.75"h x 6.5"w x 1.25"d
Material: Natural fibers, polyester fill, natural cocoa solution, and acrylic paint

Koza Dereza offers an artist's design of Ukrainian traditional hand-made decorative things from environmental materials. All pieces are handmade in Ukraine with treasury of memory and beauty of their country, especially the Ternopil region.