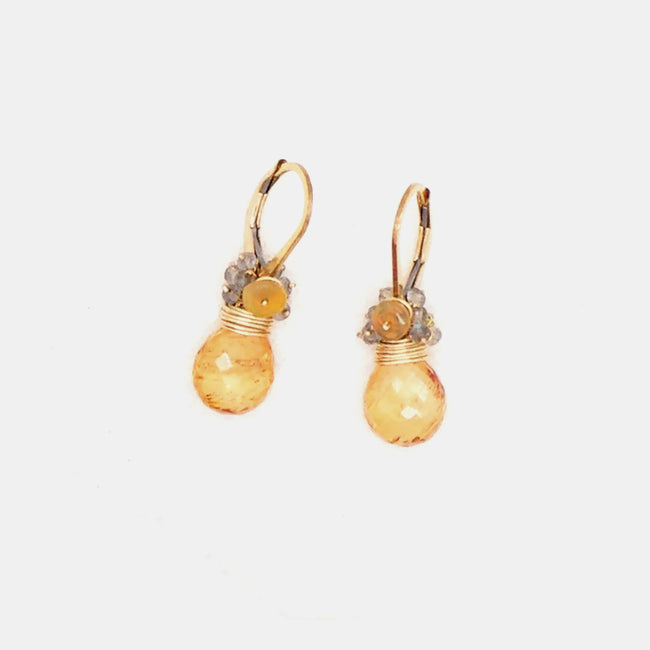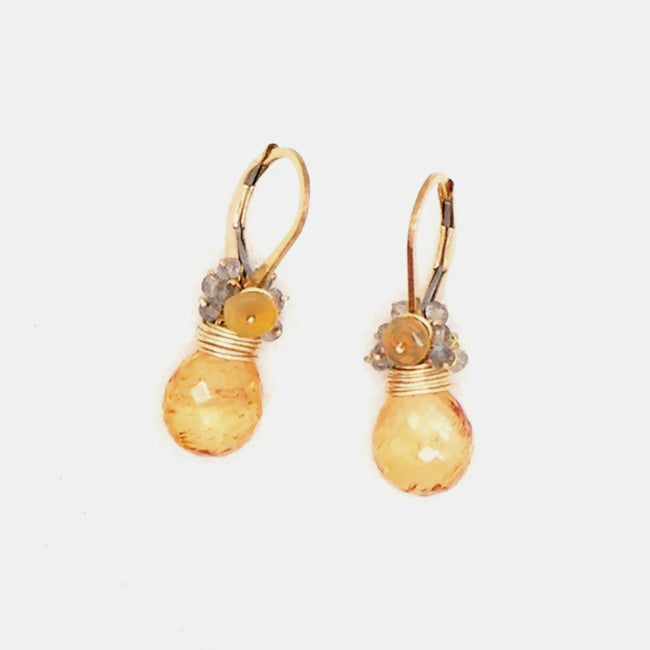 Imperial Topaz Fringe Earrings
$352.00
$0.00
1 left in stock
Rare imperial topaz has a soft and shimmery peachy golden light within and is adorned with a fire opal and smokey quartz fringe detail.
Measures: 1" long
Materials: Topaz, opal, quartz and 14k gold gill
Sold as a pair

River Song began in 2004 in Seattle, Washington as a winter reprieve from organic farming. Their jewelry evokes the essence of the earth and draws inspiration from the natural world. Each piece is carefully crafted by hand, preserving its authentic nature.