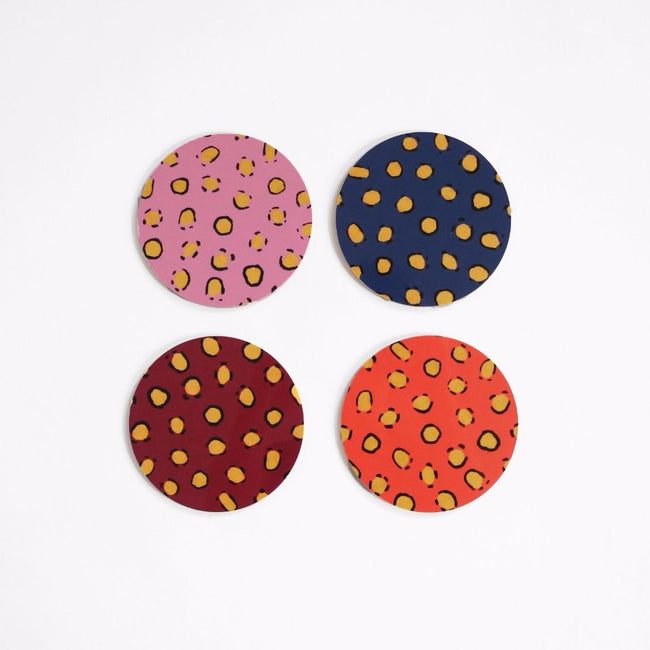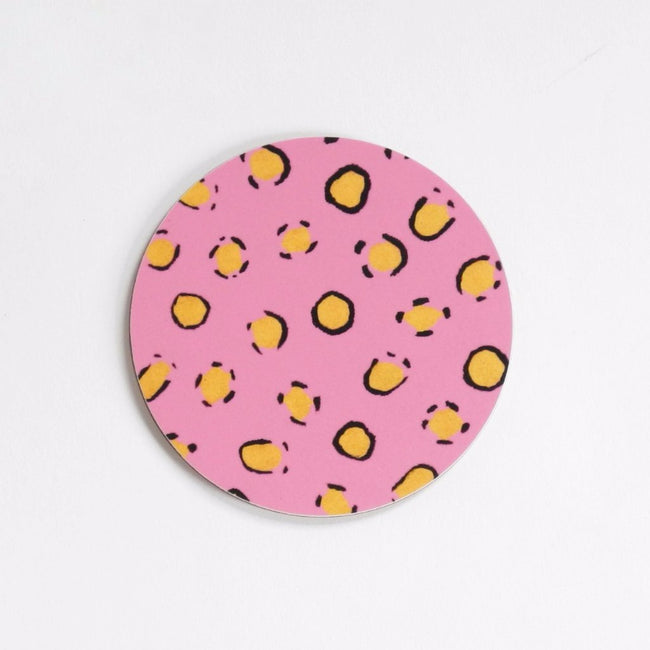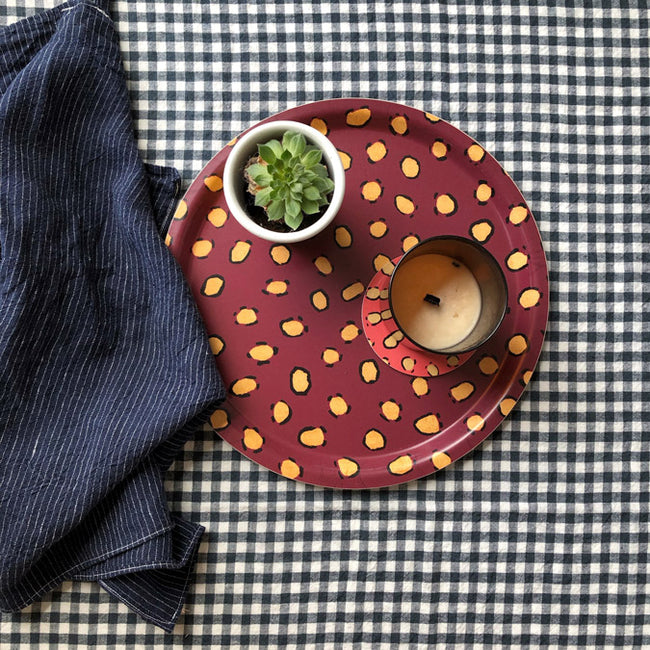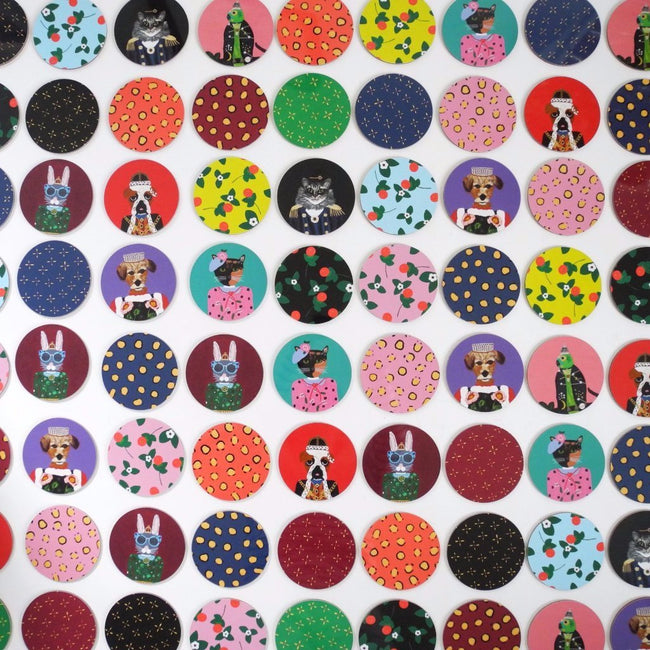 Leopard Coaster
$9.00
$0.00
Beautifully curated and designed, each coaster brings a world of color and charm to your space. Sold as a set, the Leopard pattern works wonderfully on its own or paired with our other Collyer's Mansion Collection coaster designs. Your home will thank you.
Measures: 4" dia
Materials: Birch wood laminate with protective melamine coating and cork back
Sold individually as a single coaster by color
Collyer's Mansion Collection + Carly Beck is a line of cheerful, whimsical home accessories created with Los Angeles-based artist Carly Beck.