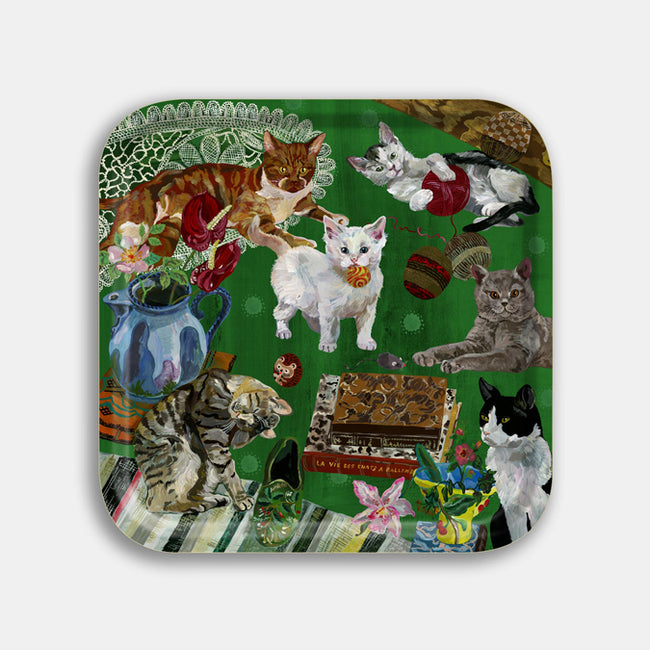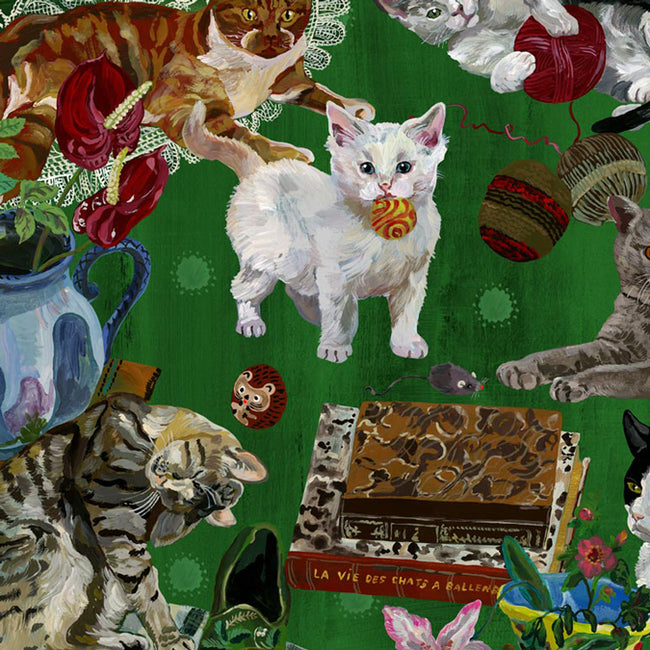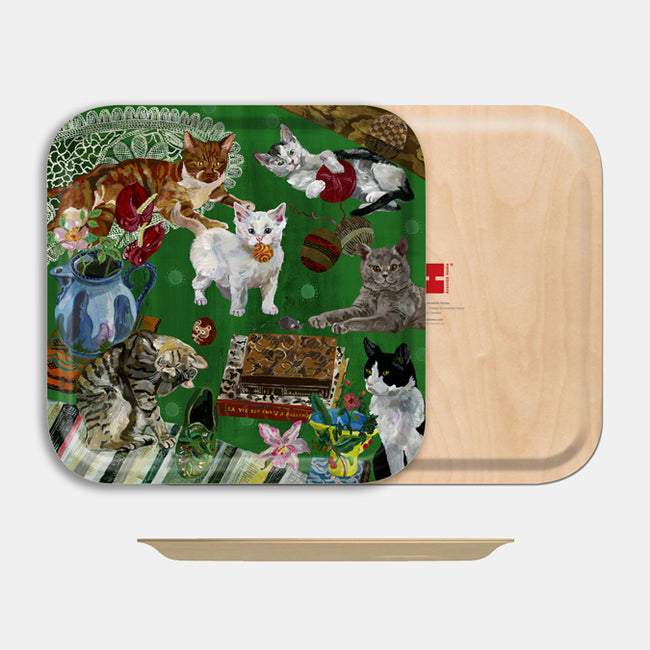 Les Chats Tray
$48.00
$0.00
CURRENTLY OUT OF STOCK
A wonderfully imaginative Nathalie Lété and Avenida Home creation that forms part of the In the Garden of my Dreams Collection. This square birch wood tray features frolicking felines and is perfect for someone with a penchant for vintage modern, an eye for unconventional style, and  a love for all things natural. It's ideal for sandwiches, drinks or as an eye-catching decorative accessory.
Measures: 12.5"x 12.5"
Materials: Birch wood laminate with natural birch wood back and protective melamine coating
Food and dishwasher safe 
Avenida Home accessories are created in a studio in Bath, England and are made by skilled local people and artisans in small family-owned factories in the UK and Europe. They also work with exceptional artists and designers to create Avenida's exclusive pieces, wherein a design might start out as a painting or as an illustration before it adorns a unique piece of homeware.