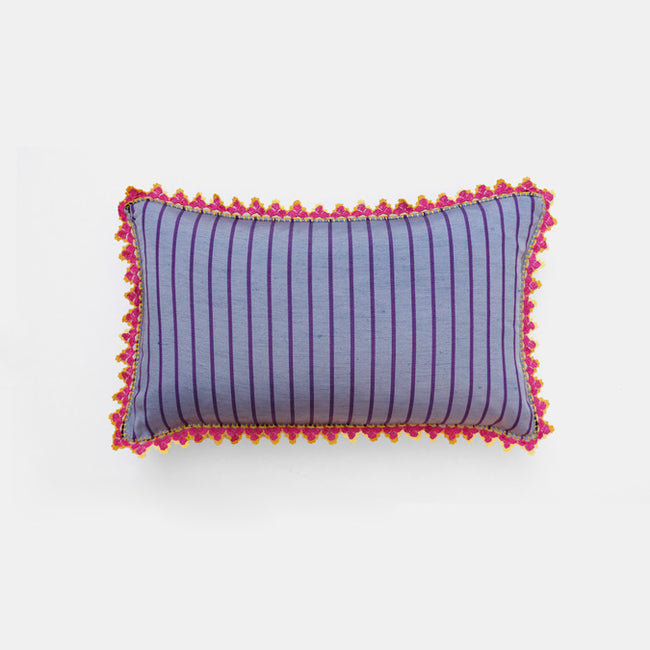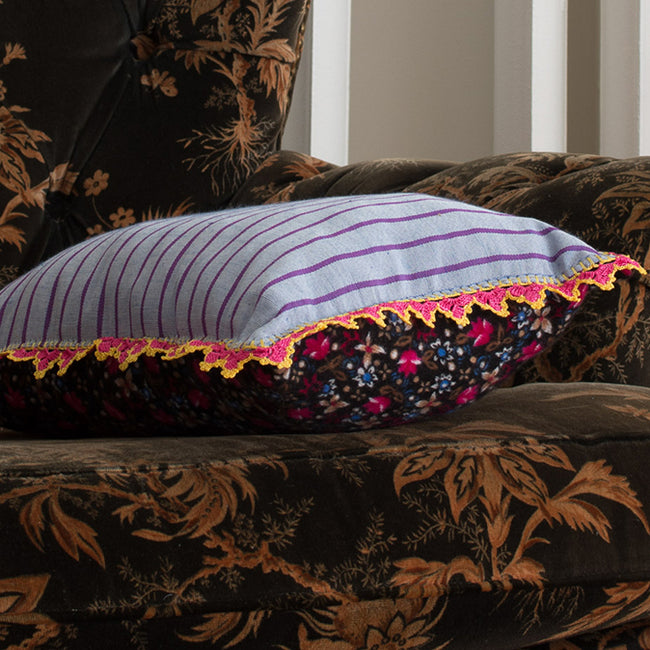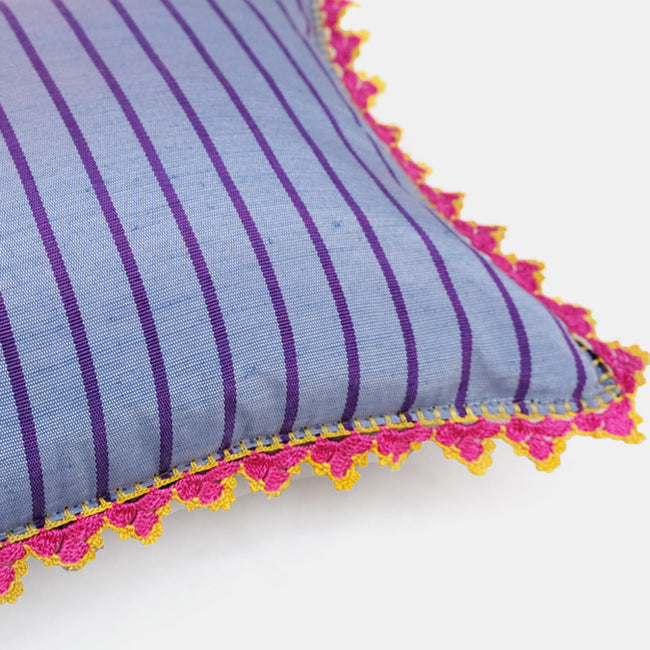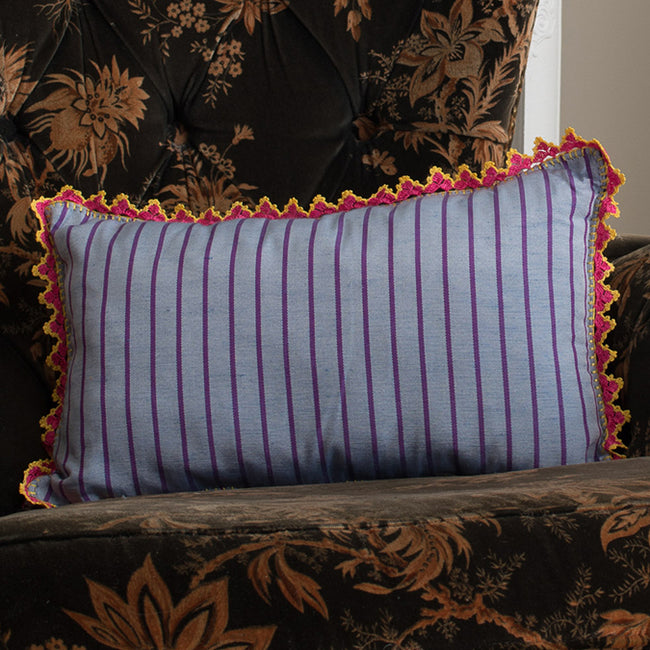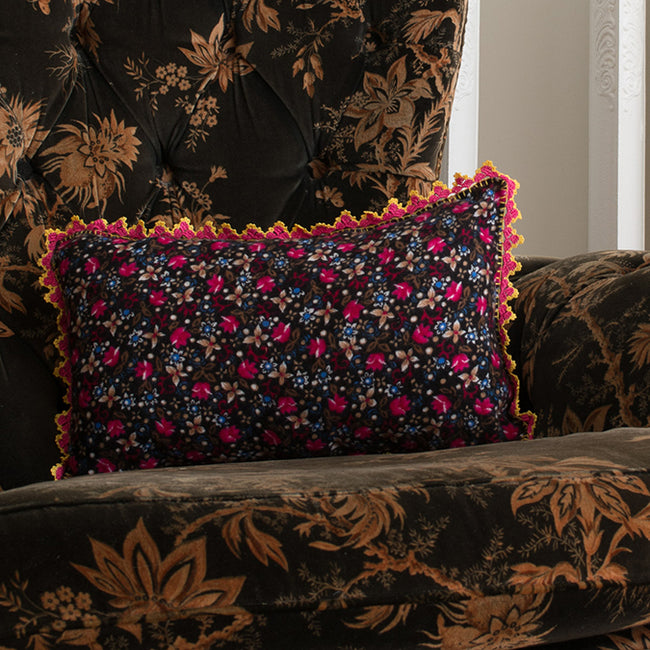 Light Grey and Purple Striped Pillow, lumbar
$95.00
$0.00
CURRENTLY OUT OF STOCK
A unique and stunning pillow, it is made of striped fabric on one side and floral fabric on the other and finished with a handmade crochet trim! The beautiful combination of handwoven, authentic fabrics and crochet is a craft that really excels in Turkey.
Measures: 9" x 14.6"
Materials: striped fabric: 50% viscose, 50% cotton & floral fabric: 100% cotton
Pattern on both sides of cover with crochet trim; zipper enclosure

Can be purchased with or without insert. If purchasing with insert, your order includes an insert with 95% feather and 5% down. If purchasing cover only, we recommend a 10" x 16" insert for fullness.
Ottomania shares their passion for authentic, hand made objects from Turkey and around. Based in the Netherlands, they have a beautiful store in Haarlem.