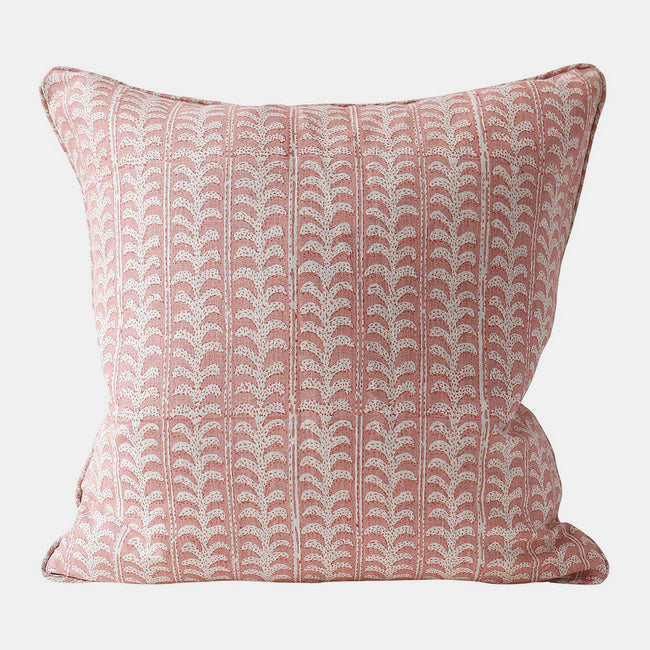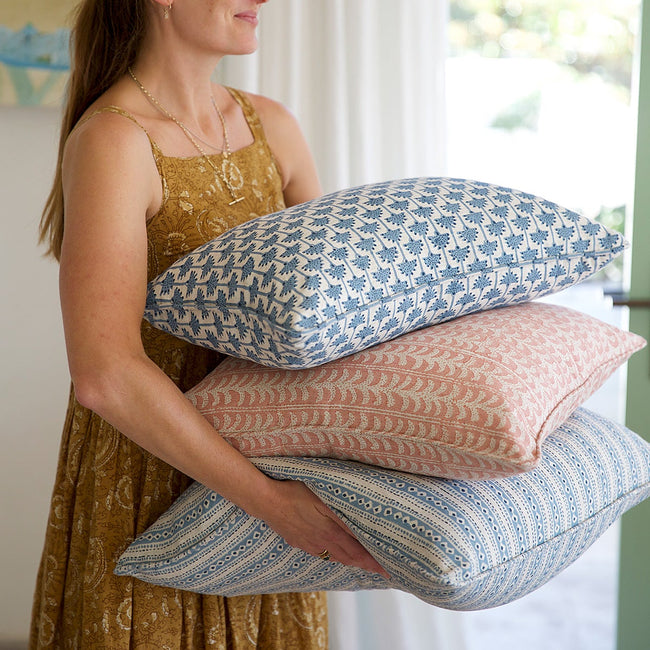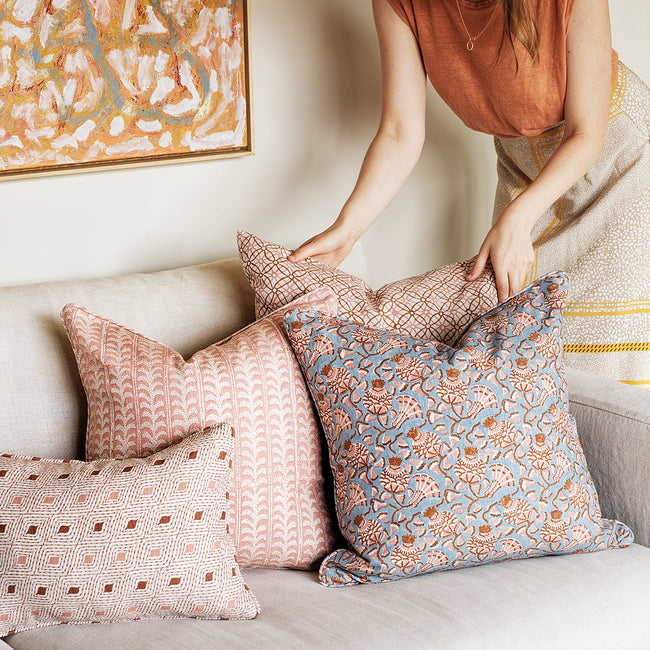 Luxor Guava Pillow, square
$165.00
$0.00
CURRENTLY OUT OF STOCK
Inspired by the splendor of the ancient Egyptian monuments throughout the city of Luxor, this design reflects the artistic style of Egyptian art. Featuring a lush palm motif, this directional design has been hand block printed on 100% linen and this pillow brings a colorful yet grounded and handcrafted look into your home.
Materials: Cover 100% Linen
Pattern on both sides of cover
Zipper Enclosure
Can be purchased with or without insert. If purchasing with insert, your order includes an insert with 95% feather and 5% down. If purchasing cover only, we recommend a 21"x21" insert for fullness.
Walter G is an Australian-owned boutique textile house founded in 2012 by best friends - Lauren Emerson and Genevieve Hewson. Channelling the relaxed vibe of coastal living, through pattern, fresh color, texture and nostalgia – Walter G's fabrics are designed to be mixed and matched to create a space that's uniquely yours.