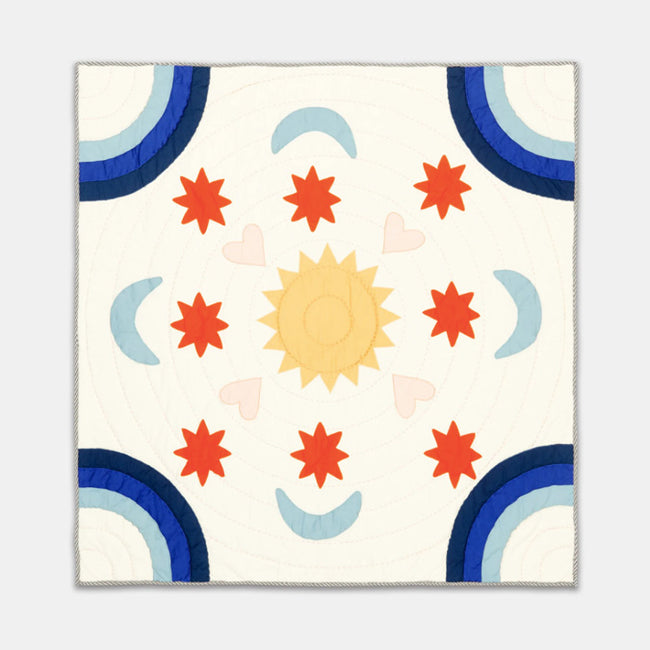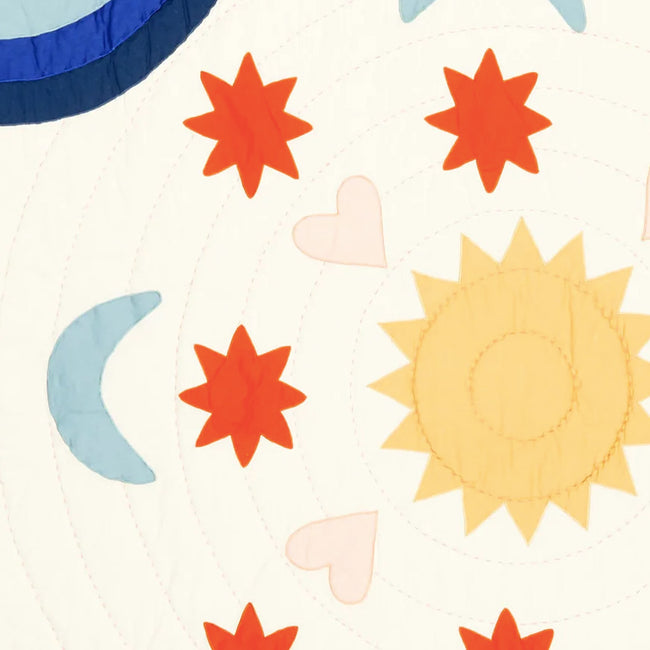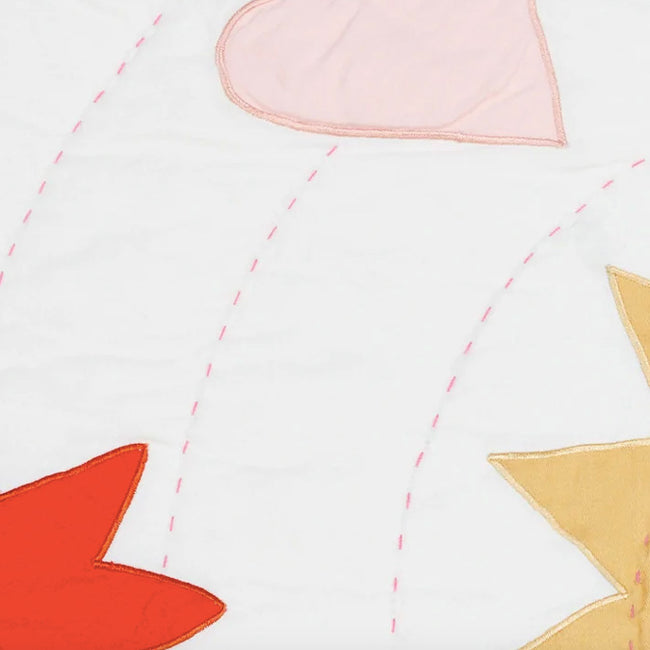 Mandala Baby Quilt
$200.00
$0.00
1 left in stock
This gorgeous quilt is a work of usable art! The softest organic cotton is arrayed with stars, hearts, and gentle arcs of hand-quilted lines. Motifs inspired by quilts of the mid 19th Century, whose makers drew comfort from the patterns found in nature.
Measures: 44" x 47"
Material: 100% organic cotton; appliquéd cotton flowers are layered over ivory cotton
Care: For best quilt care, please machine wash cold on a gentle cycle, then tumble dry at the lowest sitting (or lay flat to air dry).
Designed in Brooklyn, handmade by our partners in India
Haptic Lab is an interdisciplinary design studio founded by Brooklyn architect Emily Fischer in 2009. Specializing in tactile and sensory design, their custom handmade objects and spaces are designed to playfully explore the sense of touch and feel.