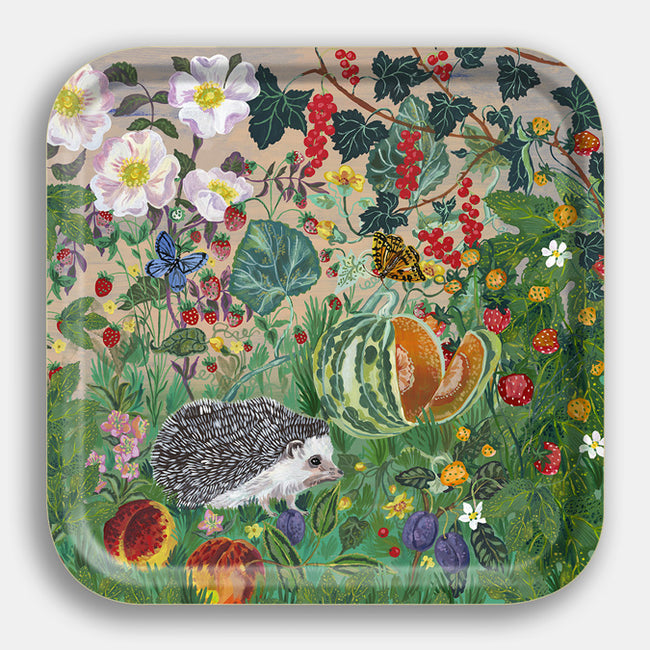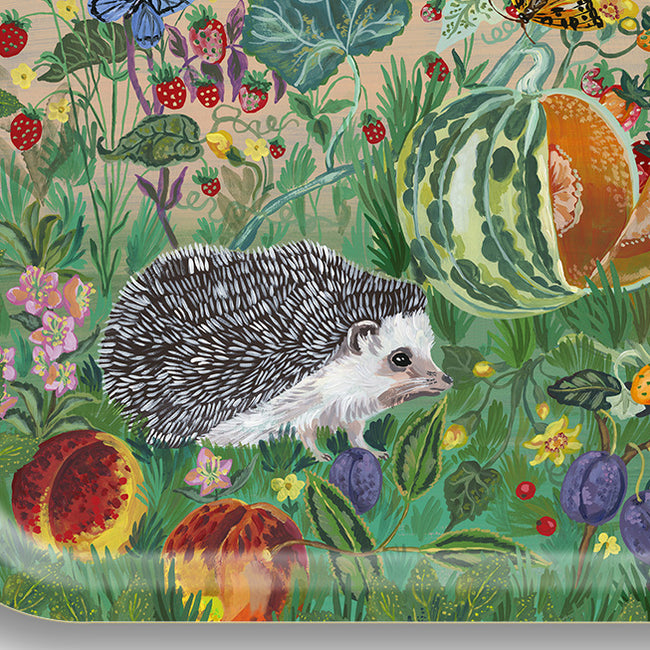 Mes Amis Du Potager Square Tray
$45.00
$0.00
CURRENTLY OUT OF STOCK
Mes Amis Du Potager is taken from a delicate painting by Nathalie Lété and features a beautifully painted hedgehog surrounded by vibrant flowers and vegetables in a summer garden. It is guaranteed to bring a burst of beautiful colour and cuteness to your kitchen, and makes the perfect gift for any loved one with a penchant for vintage design, a fondness for hedgehogs or a love for all things natural.

Measures: 12.5"l x 12.5"w
Materials: Birch wood laminate with natural birch wood back and protective melamine coating
Food and dishwasher safe 
Avenida Home accessories are created in a studio in Bath, England and are made by skilled local people and artisans in small family-owned factories in the UK and Europe. They also work with exceptional artists and designers to create Avenida's exclusive pieces, wherein a design might start out as a painting or as an illustration before it adorns a unique piece of homeware.