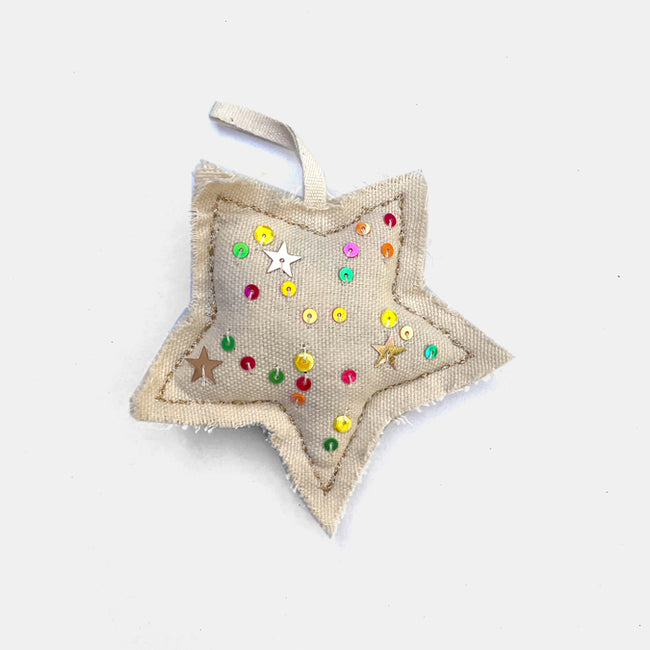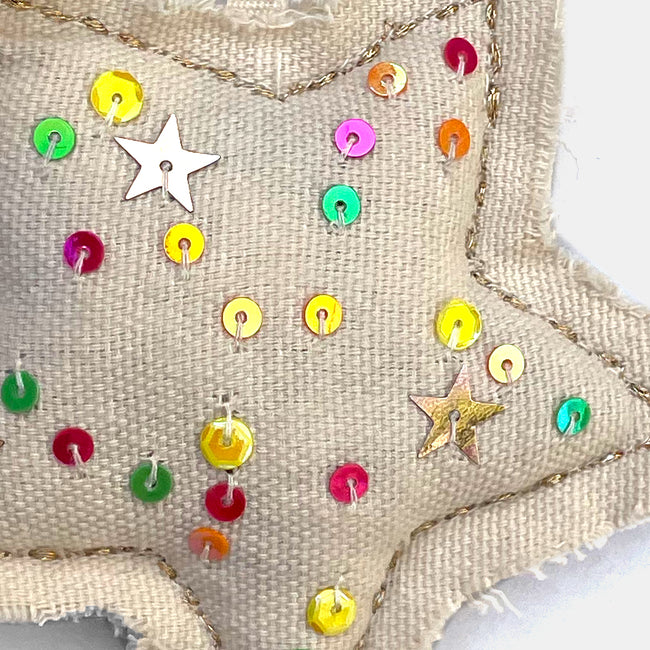 Neon Confetti Star Lavender Sachet Ornament
$32.00
$0.00
CURRENTLY OUT OF STOCK
A beautifully scented lavender ornament! Use to decorate your tree during the holidays and in your drawer during the rest of the year. Lavender has long been used to scent drawers and linen cupboards and is the traditional remedy to keep the moths at bay. 

Machine embroidered on beautiful linen. Hand stuffed with organic cotton and scented French lavender. Cotton twill trim for hanging.
Skippy Cotton is born from a love of textile artwork, vibrant characters and crude illustrations that strives to bring happiness and wonder to those who come across it.