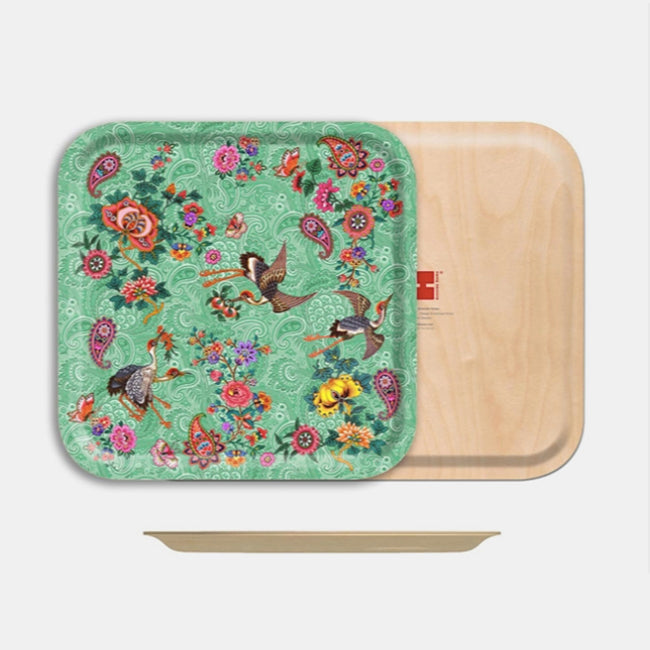 Paisley Floral Square Tray
$40.00
$0.00
CURRENTLY OUT OF STOCK
Evocative and elegant, the rich detail and beautiful colours capture the imagination. This stunning square tray features elegant flying cranes, intricate florals and butterflies in yellows, reds, oranges, greens and pinks. Illustrated simply, these delicate illustrations crowd the sophisticated Paisley pink and soft green background like a busy surreal meadow.
Measures: 12.5"x 12.5"
Materials: Birch wood laminate with natural birch wood back and protective melamine coating
Food and dishwasher safe 
Avenida Home accessories are created in a studio in Bath, England and are made by skilled local people and artisans in small family-owned factories in the UK and Europe. They also work with exceptional artists and designers to create Avenida's exclusive pieces, wherein a design might start out as a painting or as an illustration before it adorns a unique piece of homeware.