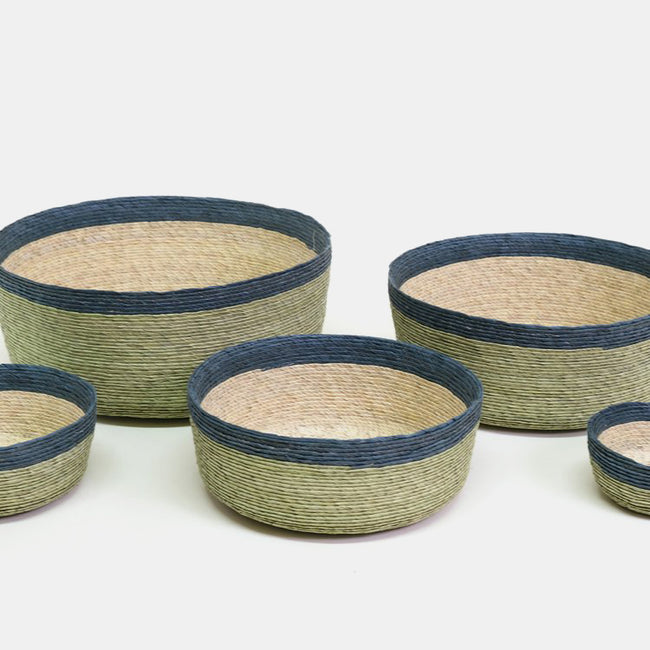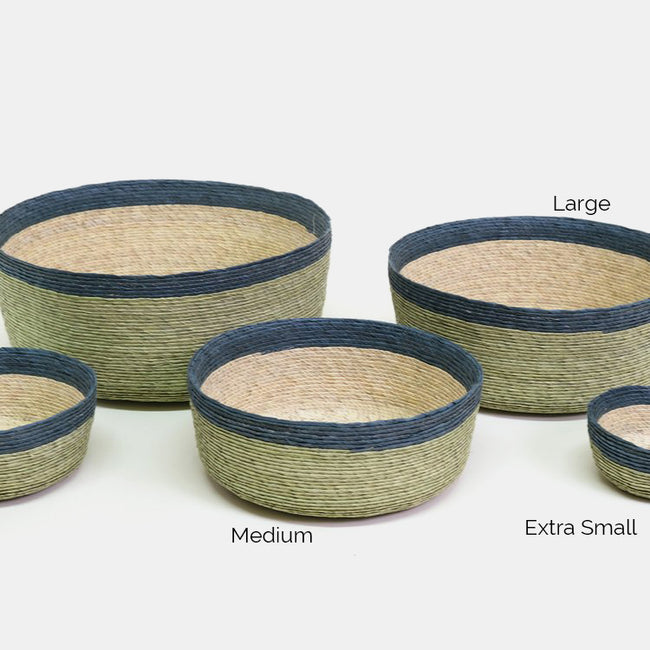 Pistache Round Basket
$20.00
$0.00
CURRENTLY OUT OF STOCK
Vibrant in color and intricate in construction, this handmade basket will look great while also serving your multitude of your container needs. We love the two-tone bright colors on the outside and natural fiber on the inside!
Measures:
Extra Small: 6"dia x 2"h
Medium: 9.75"dia x 3.5"h
Large: 11.75"dia x 4.25"h
Material: Natural fiber
Care: Wipe clean and keep away from water and damp items
Sold as one single basket by size (not as a set as shown)
Makaua strives to create pieces that represent a mixture between artisanal technique and contemporary design through their palm products handmade by artisans in Mexico.