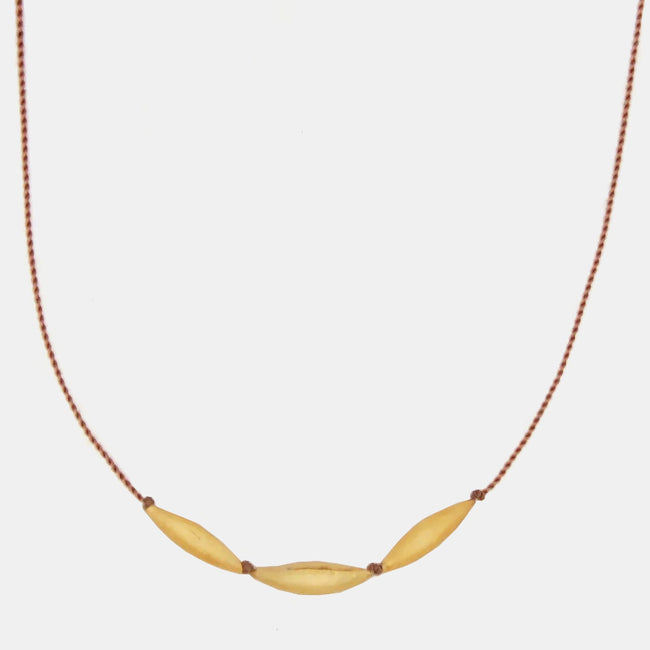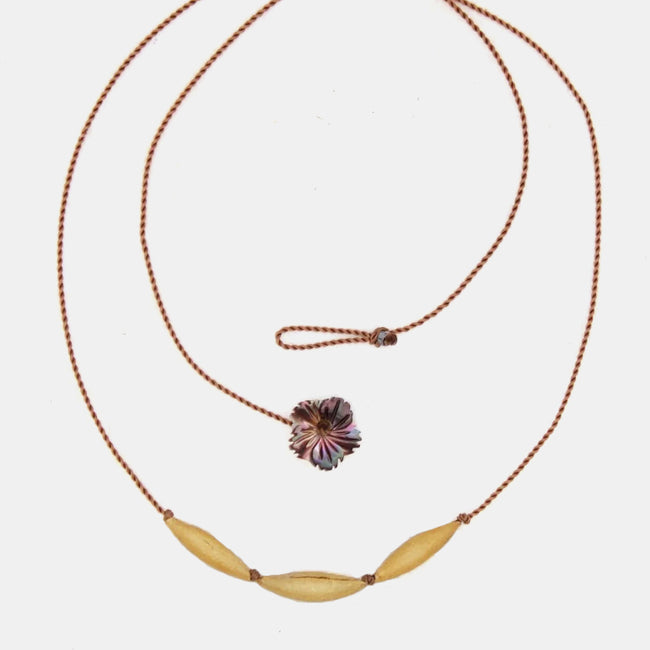 Rice Trio Necklace
$175.00
$0.00
1 left in stock
A natural style with a special, handmade feel! This necklace features three rice-shaped beads wrapped in 24k gold on a taupe brown string cord.
Measures: 8" drop at longest length, 16" length from end to end
Materials: 24k gold over sterling silver

River Song began in 2004 in Seattle, Washington as a winter reprieve from organic farming. Their jewelry evokes the essence of the earth and draws inspiration from the natural world. Each piece is carefully crafted by hand, preserving its authentic nature.