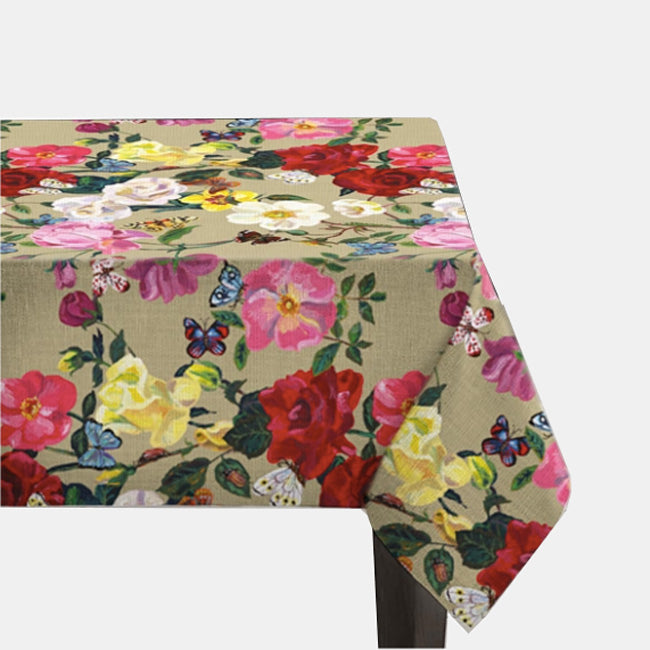 Roses Tablecloth
$145.00
$0.00
CURRENTLY OUT OF STOCK
This amazing tablecloth features roses with the addition of butterflies and ladybirds for a touch of frivolity, typical of Nathalie Lete's style. In vibrant colors, this is a modern twist on an old classic and will make any dining table look chic and beautiful.
Measures: 2 sizes
60" x 78"
60" x 120"
Materials: 100% European linen
Care: Machine wash and hot iron
Sold individually by size 
Avenida Home accessories are created in a studio in Bath, England and are made by skilled local people and artisans in small family-owned factories in the UK and Europe. They also work with exceptional artists and designers to create Avenida's exclusive pieces, wherein a design might start out as a painting or as an illustration before it adorns a unique piece of homeware.