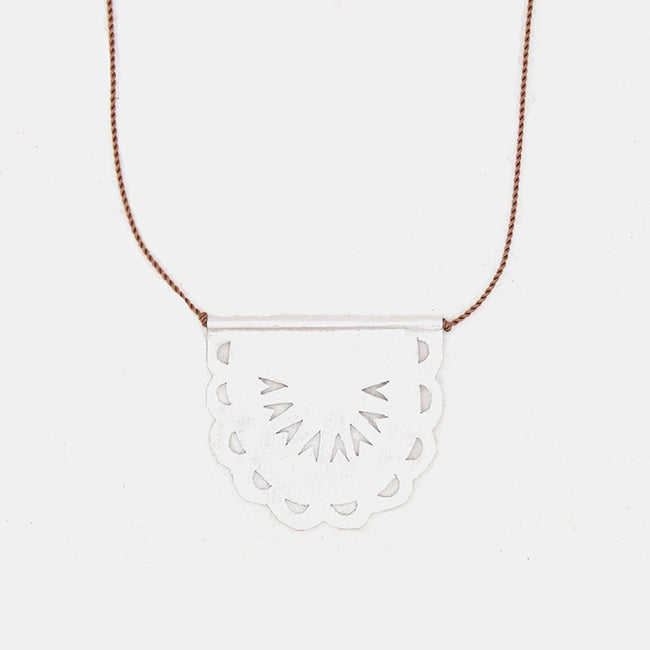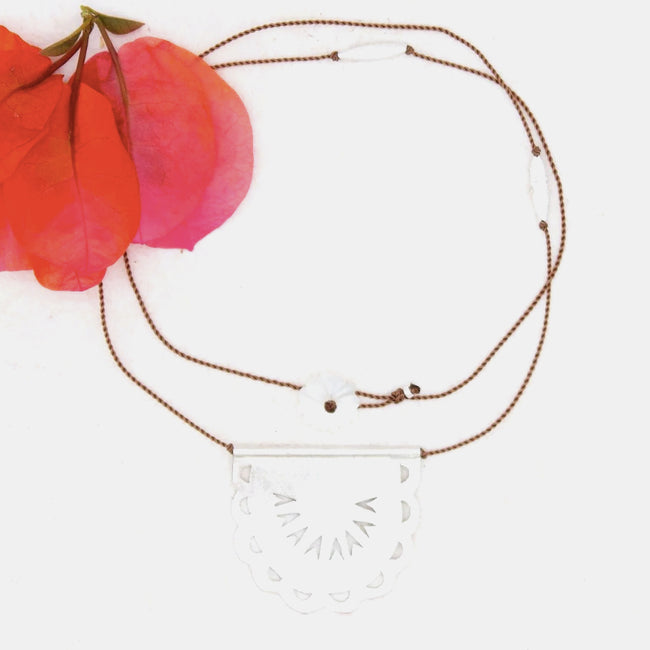 Silver Papel Picado Talisman Necklace
$235.00
$0.00
1 left in stock
Inspired by joyful Mexican flags, this hand cut, frosted sterling silver "papel picado" talisman necklace inspires a feeling of natural beauty.
Measures: 18" length from end to end, talisman measures 1" by 1"
Materials: Taupe nylon, sterling silver, handmade rice bead detail, carved pearl chrysanthemum flower closure

River Song began in 2004 in Seattle, Washington as a winter reprieve from organic farming. Their jewelry evokes the essence of the earth and draws inspiration from the natural world. Each piece is carefully crafted by hand, preserving its authentic nature.