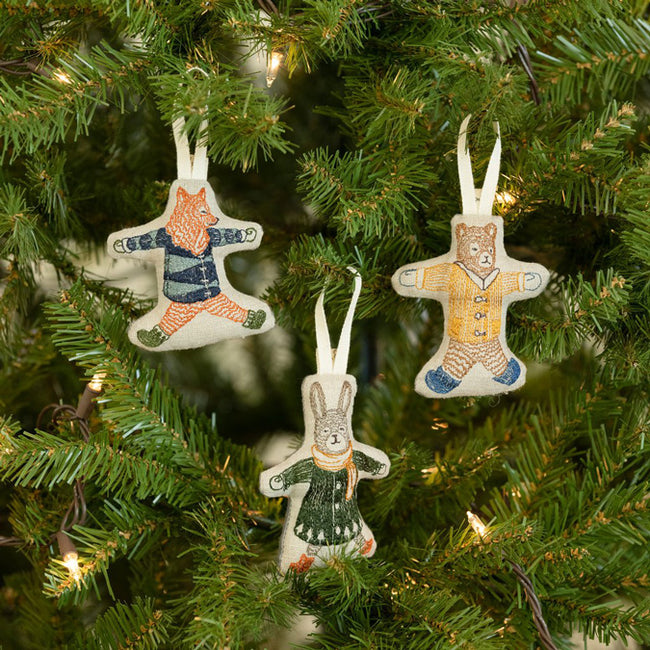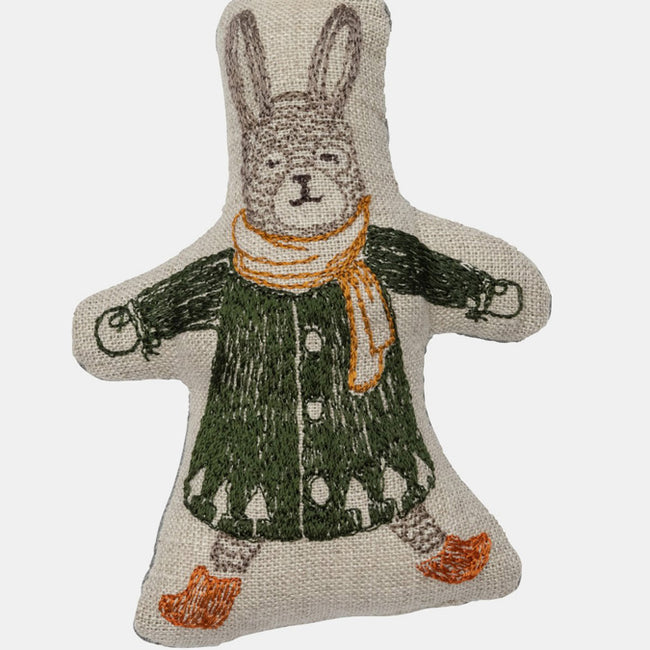 Snow Angel Bunny Ornament
$30.00
$0.00
CURRENTLY OUT OF STOCK
Baby bunny heads up out of her rabbit hole to make snow angels with her friends. Bunny is bundled up in a green coat stitched with an evergreen tree pattern to enjoy the snow day.
Measures: 4"l x 3"w with a 2" cotton loop for hanging
Materials: Embroidered on 100% linen, stuffed with poly-fill
Coral & Tusk celebrates the theme of adornment as expressed through the craft, creativity and incredible resourcefulness of native cultures everywhere. Designs are machine-embroidered at cut-and-sew workshops set up in India and are then finished by hand in their Brooklyn studio.