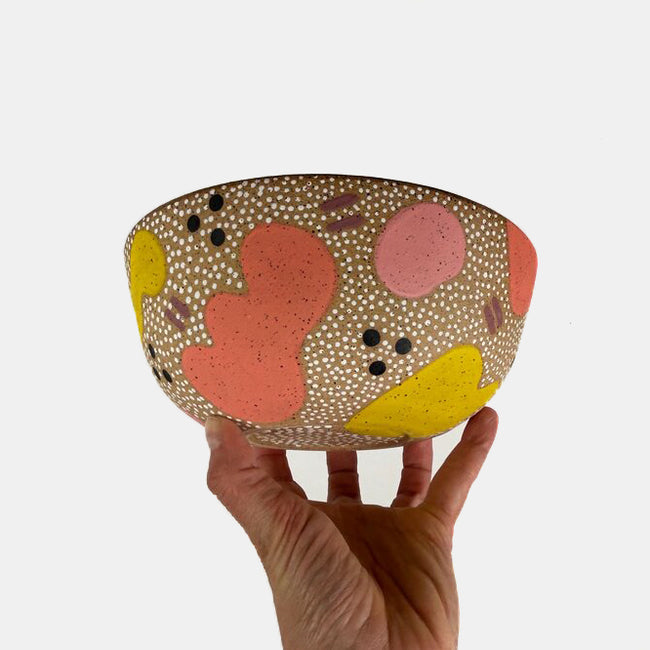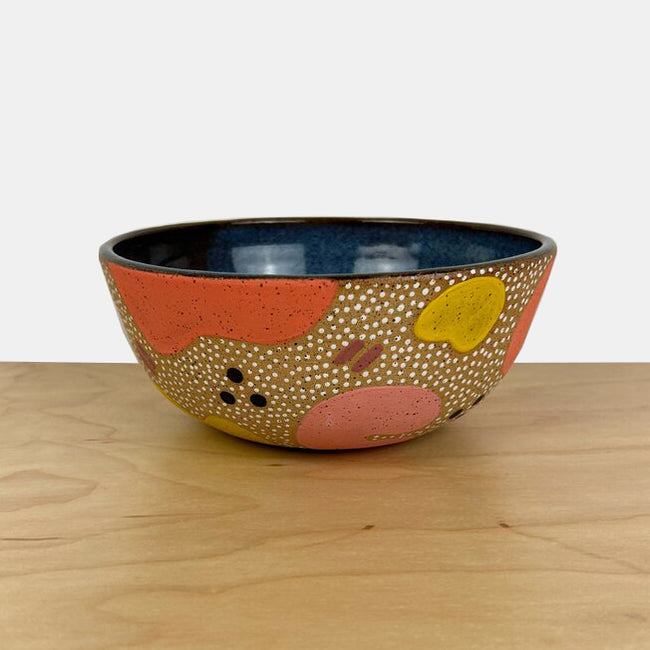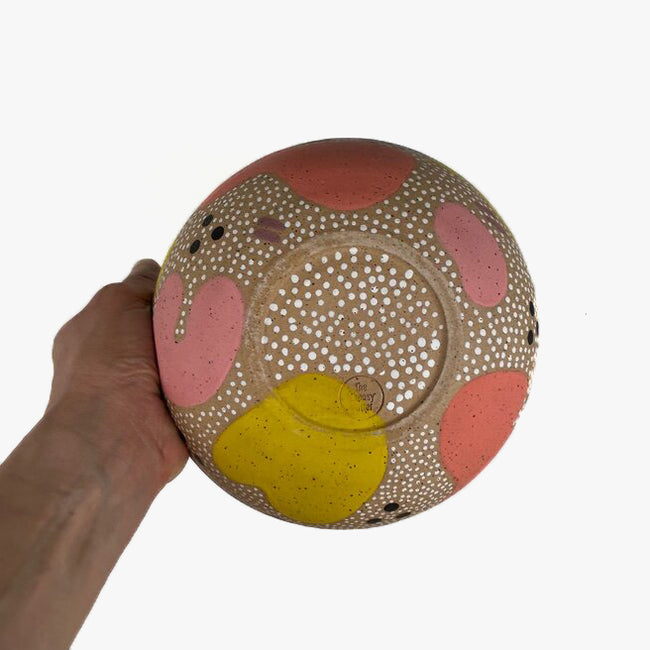 Snowy Serving Bowl, coral and yellow
$95.00
$0.00
CURRENTLY OUT OF STOCK
Handmade and hand-painted here in Brooklyn, this fun bowl works great for snacks, meal prep, tchotchkes, or anything else! It is finished with glossy dark green glaze on the inside and a matte, unglazed outside to allow the colors to pop!
Measures: approx. 3.25" tall x 7.5" wide
Material: Ceramic
Food safe, microwave safe
Hand wash recommended (dishwasher is okay occasionally)

The Clumsy Potter is helmed by Jessie Carroll, a part-time ceramicist and maker based locally in Brooklyn.