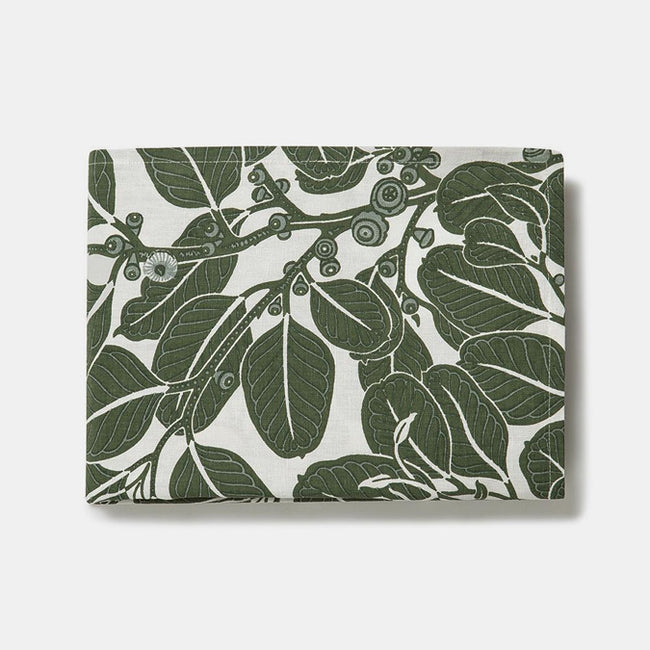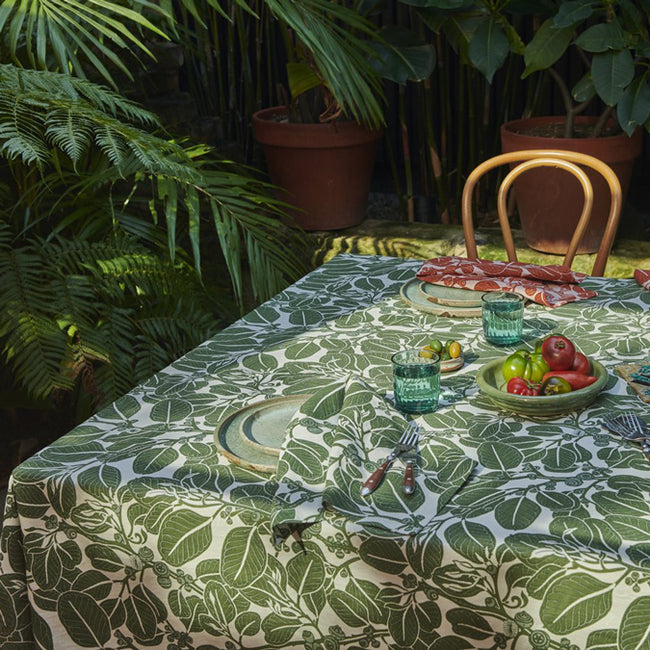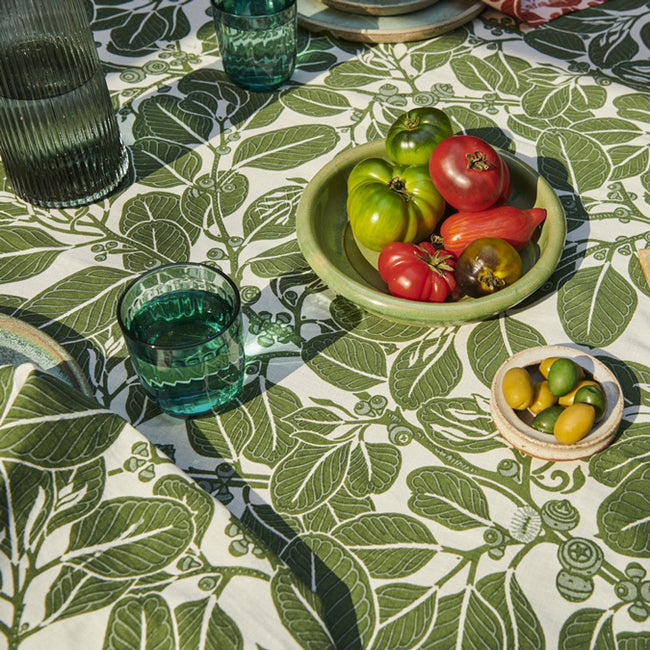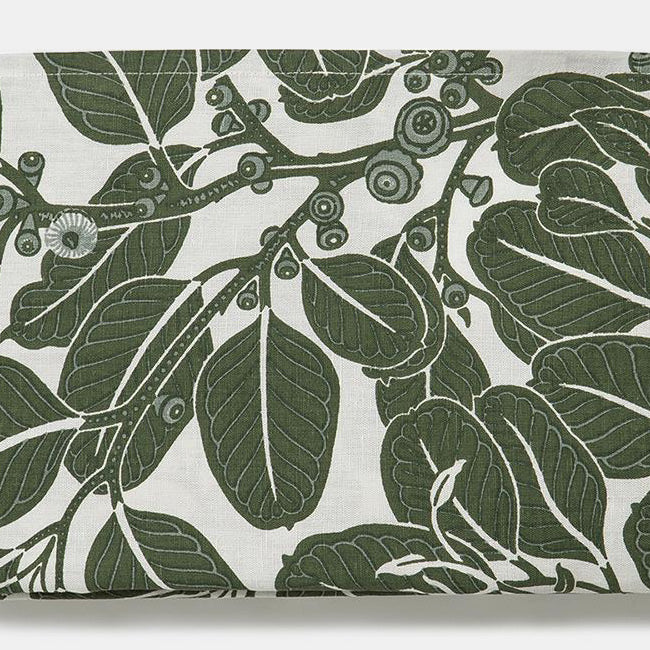 Stringybark Moss Tablecloth
$225.00
$0.00
CURRENTLY OUT OF STOCK
As the weather starts to cool, we know you're looking to add rich florals back into the rotation! Fantastical and lively, this beautiful linen tablecloth is a charming and expressive addition to your tablescape. 
Measures:
55"w x 98"l (6-seater)
55"w x 118"l (8-seater)
Material: Linen/cotton blend
Care: Gentle hand wash in cold water. Do not tumble dry, soak or bleach. Iron at medium setting if necessary. 
Style: The process of hand printing makes each piece unique. The discontinuity of the design is inherent and inseparable from the printing process.
Utopia Goods produces unique handcrafted accessories, home furnishings and quality interior fabrics celebrating Australian flora and fauna. Whether mixing old with new, whimsical with wild, Utopia Goods are known for their beautiful limited-edition products.