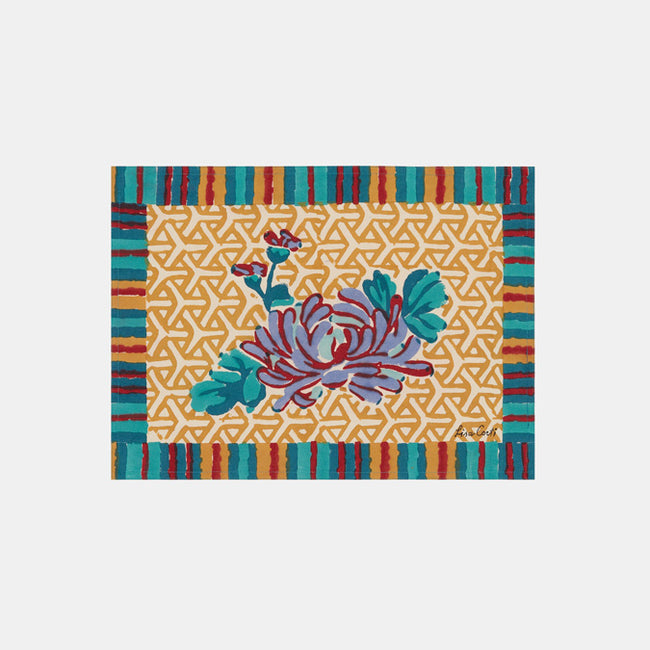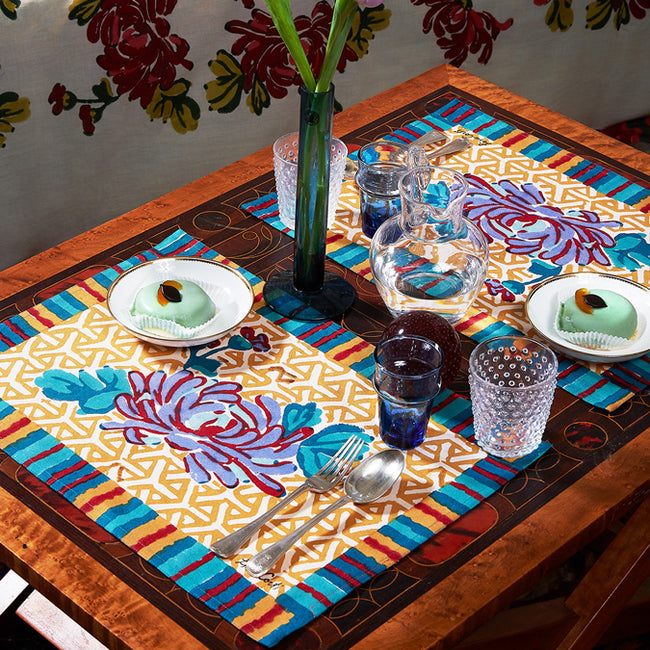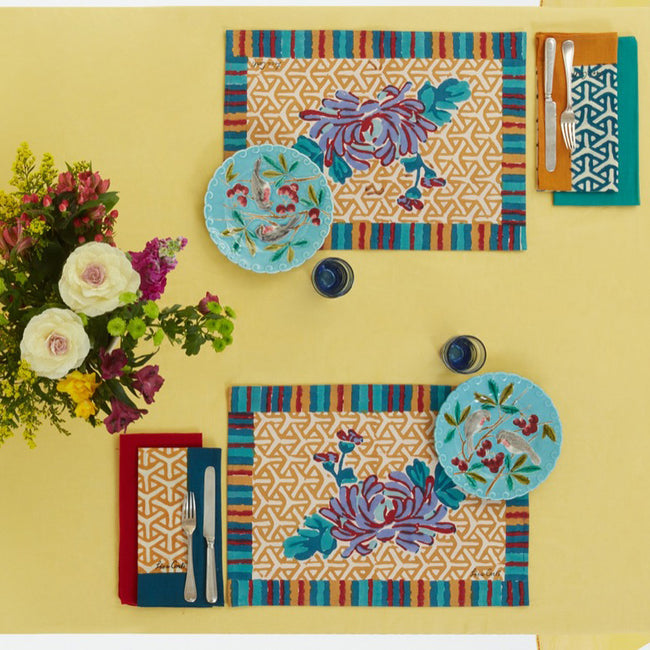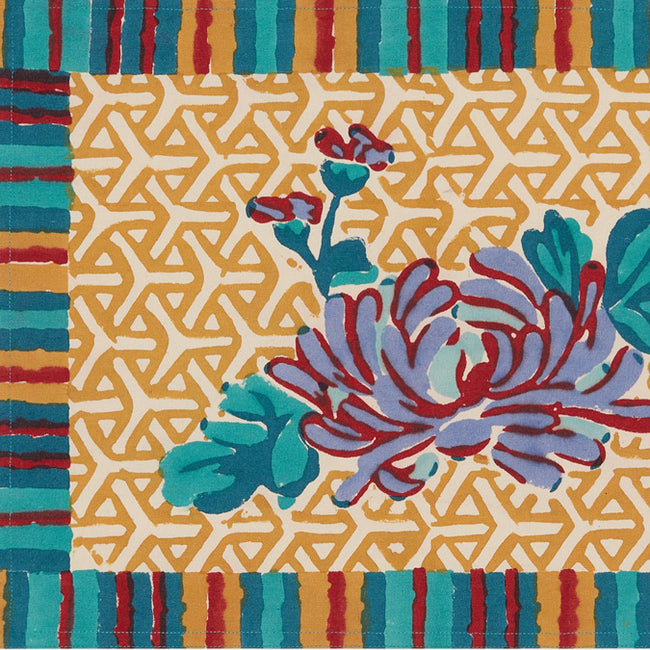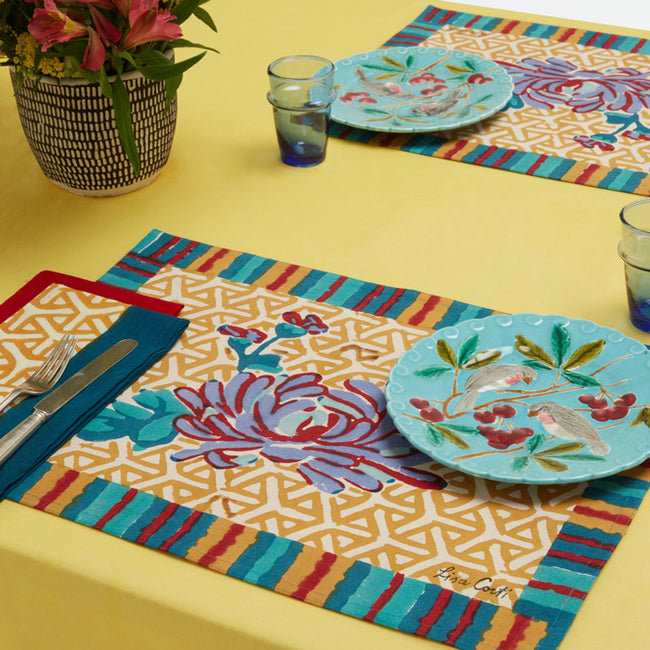 Vienna Mustard Canvas Placemat
$25.00
$0.00
CURRENTLY OUT OF STOCK
Having beautiful pieces on the table during a friendly meal between family and friends makes the experience truly special. These colorful placemats designed by Lisa Corti in Italy are as gorgeous as they are multitalented - use them as placemats or centerpieces - no matter how they are used, you and your guests will love them!
Measures: 13.75"l x 18.75"w
Material: Cotton Canvas
Care: machine washable; do not soak
Sold individually
Lisa Corti designs fabrics used to create very beautiful, colorful, and personal home furnishings. The design process begins with Lisa in Milan but every piece of her collection is produced in India by specialized artisans, working manually through the weaving and dying of the cotton to the manual printing on the fabric using the ancient block print technique.