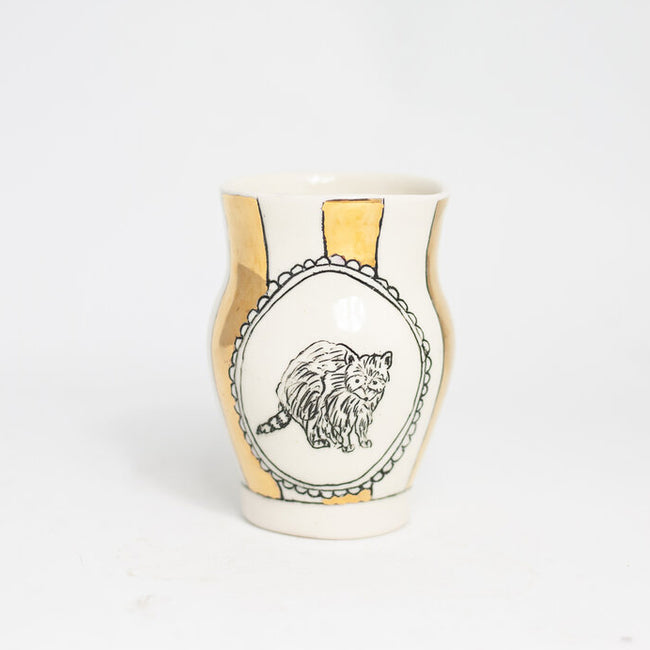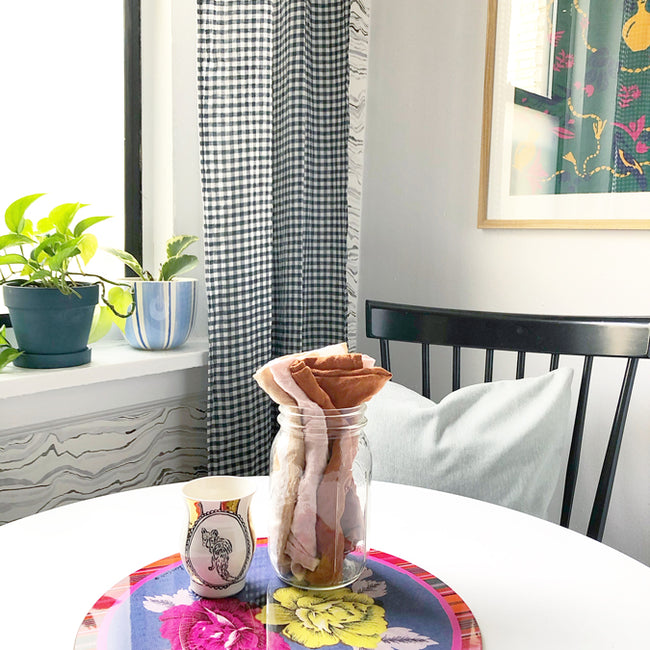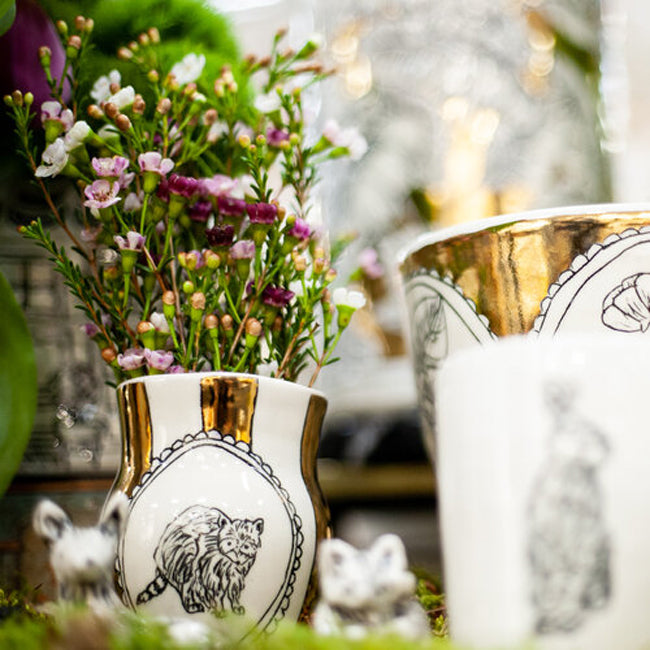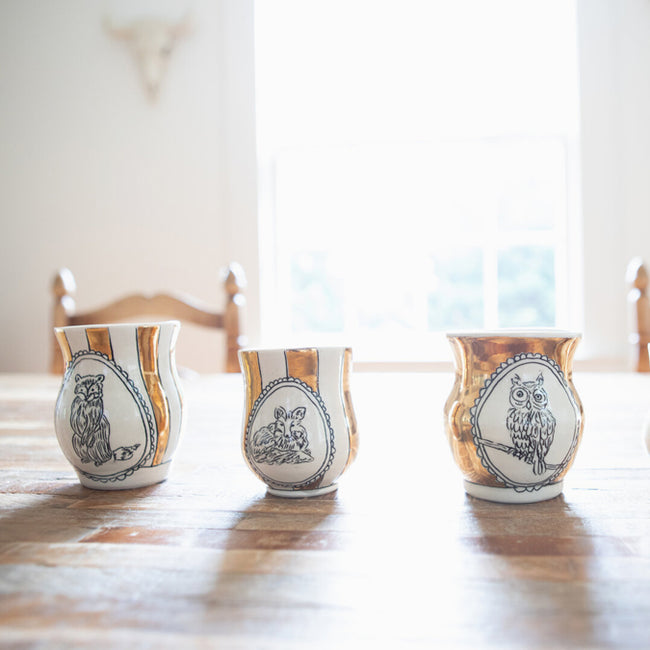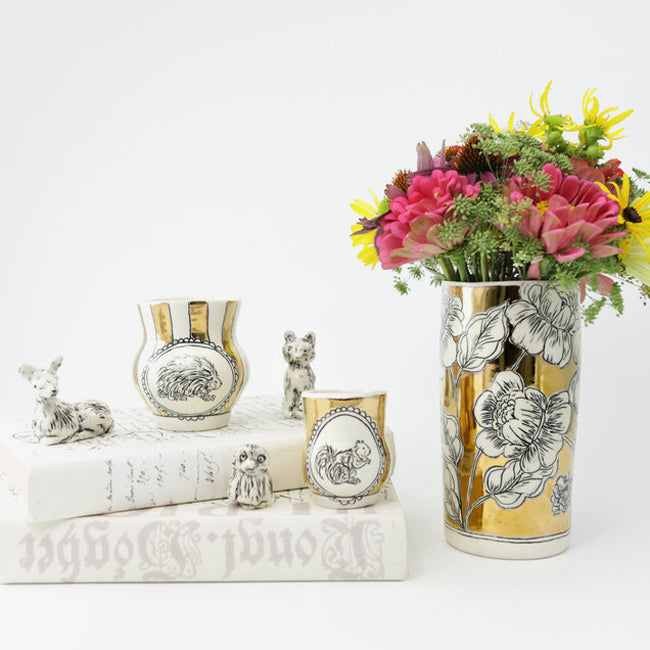 Woodland Animal Medium Gold Vase
$70.00
$0.00
CURRENTLY OUT OF STOCK
How could you not fall in love with these precious hand-drawn woodland animals framed in 14k gold? This delightful ceramic vessel will add a touch of whimsy to any table it graces. 
Measures: approx. 2.75"dia x 4"h
Material: Ceramic, 14k gold luster
Sold individually by design
Hope + Mary is based in Chattanooga and was founded by Hope, who makes each item in her ceramic collection by hand using a Korean technique called Mishima to hand draw the illustrations on each unique piece. Hope strives to make objects that enhance the ordinary of everyday life and bring pleasure, beauty and presence.