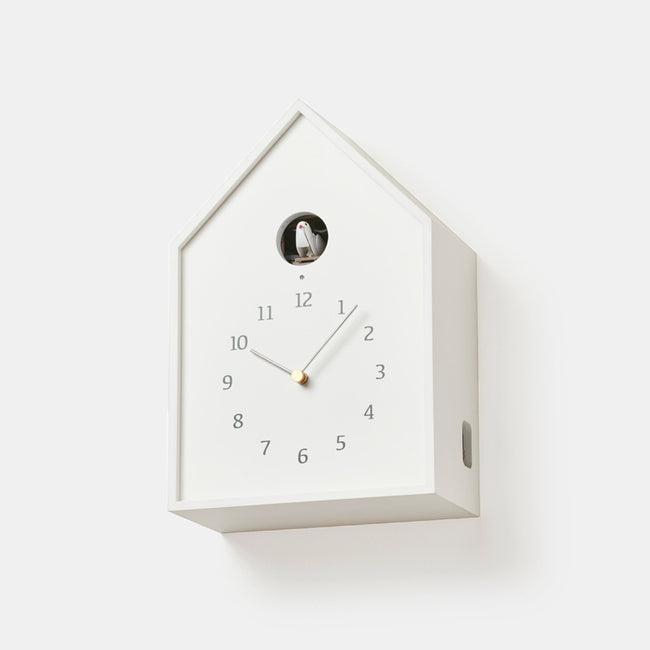 Birdhouse Wall Clock
$325.00
$0.00
CURRENTLY OUT OF STOCK
This beautiful white birdhouse clock tells the time with a lovely sound gentle cuckoo and the murmur of a babbling brook. An intelligent light sensor built into the clock will automatically turn off the cuckoo's movement when it is dark so as not to disturb you through the night. 
Measures: 7"w x 10.5"h x 4"d
Materials: Plywood
Lemnos has been creating beautiful craftsman clocks since 1966. A Japanese brand, all Lemnos products are made with finely honed skillful techniques with the philosophy that we look at a clock countless times a day, even unintentionally; therefore the clock should enrich the space that you are in.