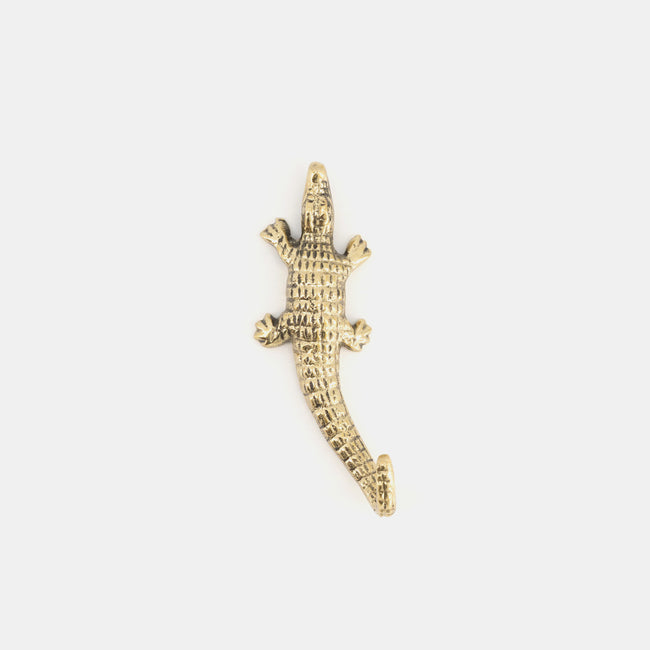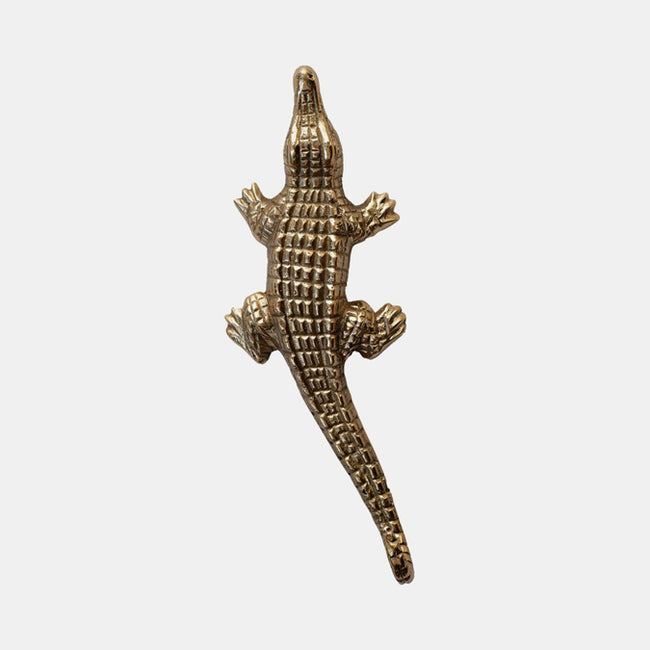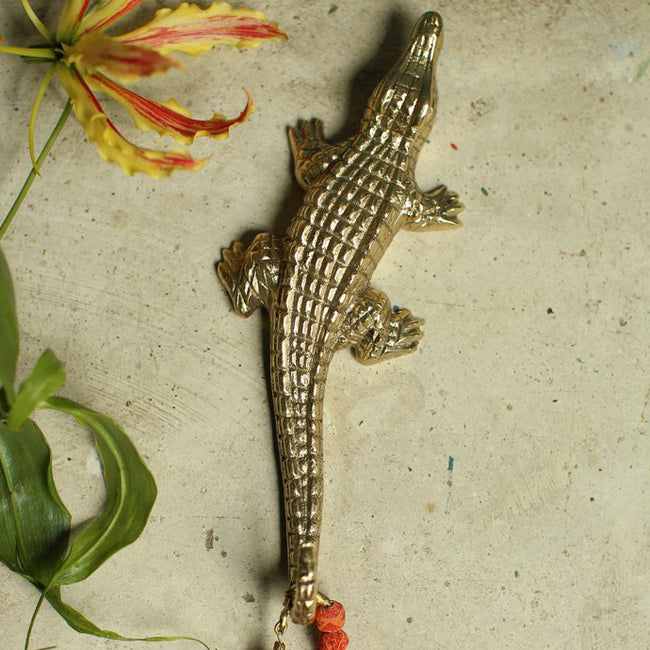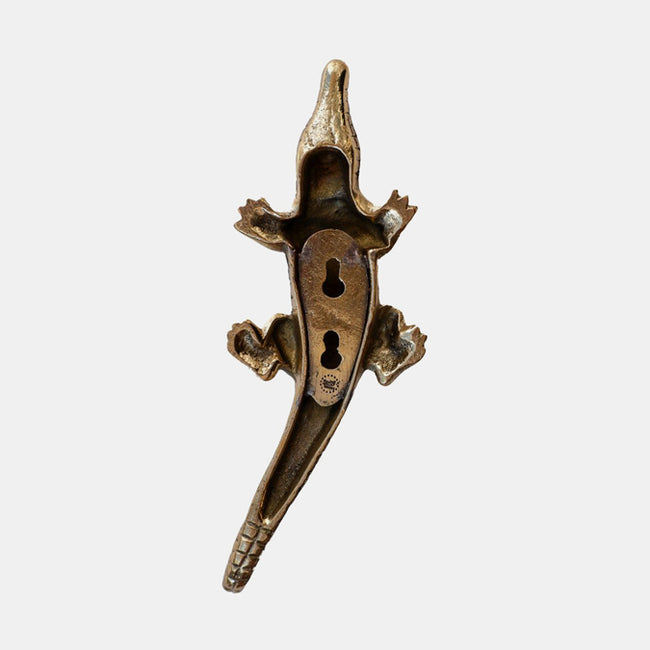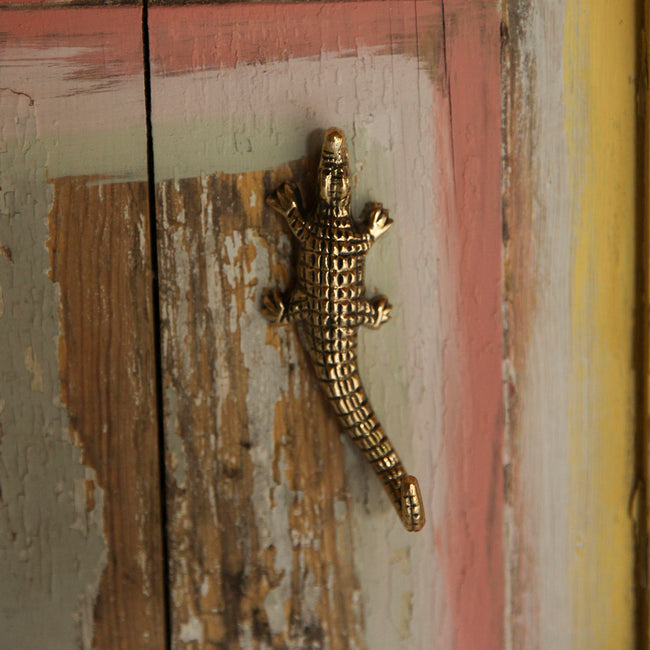 Chewy Crocodile Hook
$32.00
$0.00
5 left in stock
Spruce up your wall decor with this handsome elephant hook! Perfect for jewelry, keys, a hat, or a scarf, this brass critter is a delightful treasure in its own right. 
Measures:
Small:  1.25" x 4.25" x 0.5"
Large: 7.9" x 3.0" x 1.6"
Material: Brass
Doing Goods, based in Amsterdam, specializes in handcrafted goods and unique trinkets from around the world. As their name implies, Doing Goods is dedicated to socially conscious commerce and sponsors local charities in the countries where their goods are sourced.