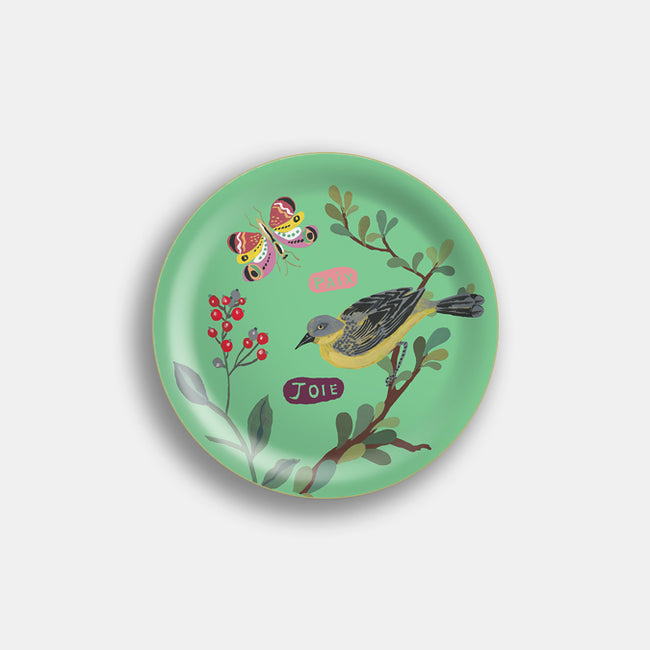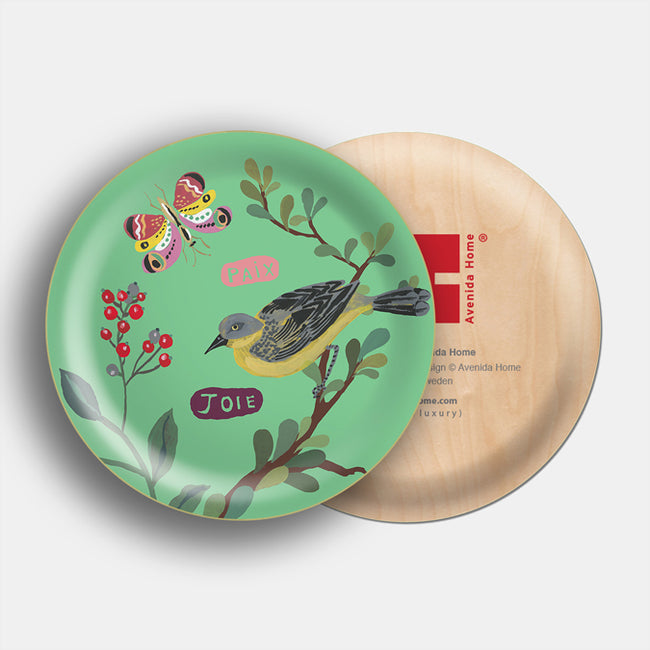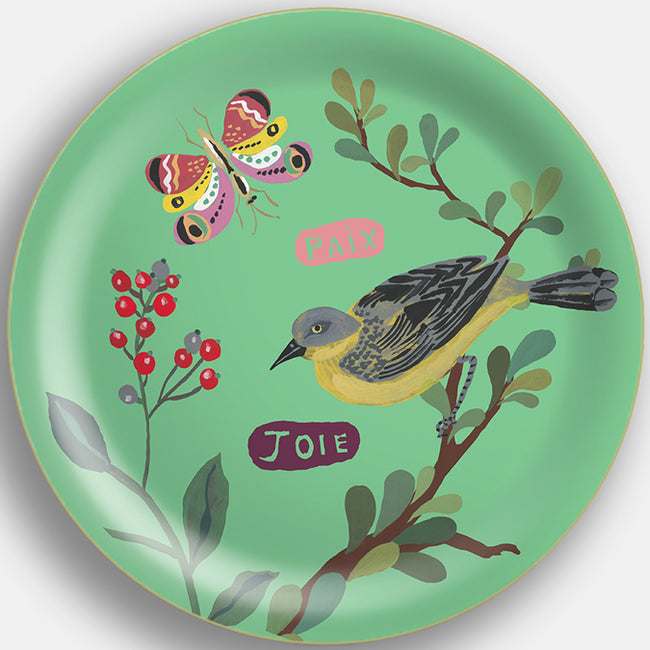 Paix and Joie Mini Tray
$14.00
$0.00
4 left in stock
Bringing you happiness, color, and a sense of wonder, Avenida Home presents the In the Garden of my Dreams Collection by Nathalie Lété. This tray is a romantic accessory that features a quirky nature scene and is perfect for someone with a penchant for vintage modern and/or a French souvenir collector.
Measures: 4.33"dia (about the size of a coaster)
Materials: Birch wood laminate with natural birch wood back and protective melamine coating
Food and dishwasher safe 
Avenida Home accessories are created in a studio in Bath, England and are made by skilled local people and artisans in small family-owned factories in the UK and Europe. They also work with exceptional artists and designers to create Avenida's exclusive pieces, wherein a design might start out as a painting or as an illustration before it adorns a unique piece of homeware.