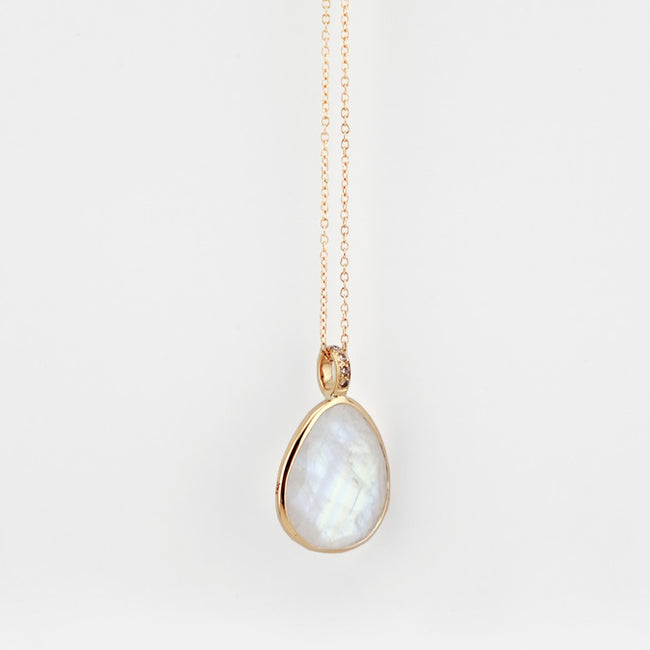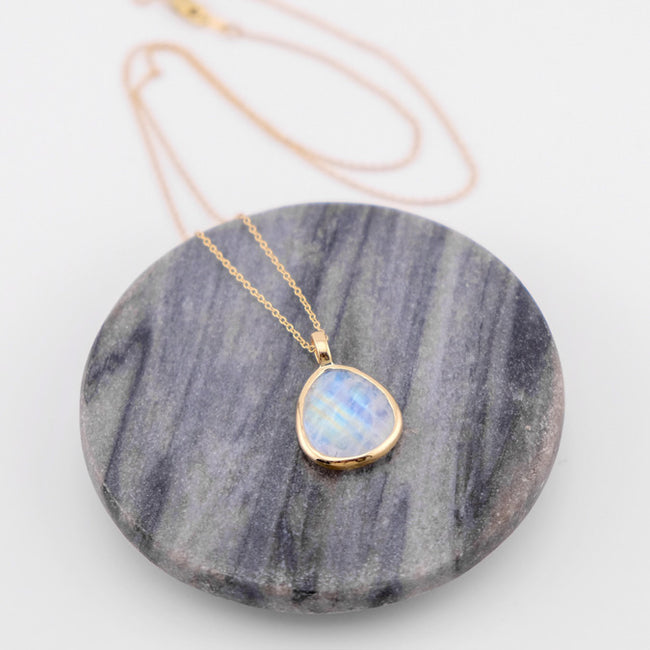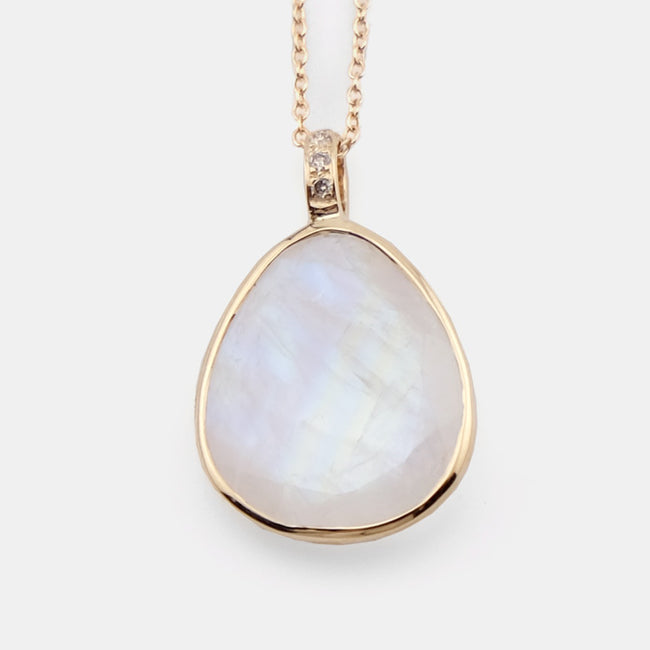 Rainbow Moonstone Diamond Pendant Necklace
$920.00
$0.00
1 left in stock
Subtle and sophisticated, this pendant necklace is a piece that can mix in effortlessly with all of your other fine jewelry. The soft white moonstone looks stunning paired with the tiny diamonds on the hook.
Measures: drop 9.5"
Materials: Rainbow moonstone, white diamond, and 14k gold
Liz Phillips is a Brooklyn-based jewelry designer with a passion for the beauty of gemstones. Whether pairing gems to create unexpected color combinations or exploring the extraordinary visual properties of stones like opal and labradorite, Liz seeks to highlight and celebrate the innate beauty of these natural marvels. She selects each stone by hand for every piece of jewelry she creates.